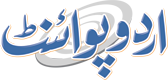 Trump Criticized For Offhand Gun Rights Slap At Clinton
Rukhshan Mir (@rukhshanmir) Published August 10, 2016 | 01:36 PM
WASHINGTON,(APP - UrduPoint / Pakistan Point News - 10th Augst,2016) - White House hopeful Donald Trump, already deserted by some fellow Republicans, came under sharp scrutiny Tuesday over controversial comments that some people interpreted as a threat of violence against his rival Hillary Clinton. Trump's intended message was not immediately clear, but lawmakers, former national security officials and other critics expressed concern that he had advocated, possibly in jest, that Clinton or her Supreme Court nominees could be shot. "Hillary wants to essentially abolish the Second Amendment," Trump told a rally in Wilmington, North Carolina, referring to the US Constitution's clause that enshrines the right to bear arms. "If she gets to pick her judges, nothing you can do, folks," Trump said.
"Although the Second Amendment people -- maybe there is, I don't know." Trump earlier appeared more focused on delivering his typical campaign stump speech about Clinton, telling supporters she would represent four more years of President Barack Obama, "but maybe worse," and sparring with her over policy. "I gave a massive tax decrease yesterday," Trump said, referring to economic plans he unveiled Monday.
"Clinton, she's going to double up your taxes." But then Trump drew attention away from his message with his "Second Amendment" remarks. It was the latest in a long string of Trump trip-ups -- including his clash with the parents of a Muslim American soldier killed in action -- that have marred his campaign since he officially won the nomination last month, and prompted several Republicans to reject his candidacy. Clinton's campaign decried Trump's "dangerous" language and demanded in a statement that presidential hopefuls "not suggest violence in any way." Trump's team fired back to say the 70-year-old Manhattan billionaire simply meant that gun rights advocates were a powerful voting force. "Second Amendment people have amazing spirit and are tremendously unified, which gives them great political power," senior Trump communications advisor Jason Miller said. The National Rifle Association, America's largest pro-gun lobby, put forth that Trump was correct in saying it would be hard to protect the Second Amendment if Clinton appoints new justices. "But there IS something we will do on #ElectionDay: Show up and vote for the #2A!" the group posted on Twitter.