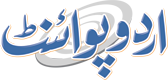 US Abrams Tanks Have Arrived In Ukraine: Zelensky
Ijaz Ahmad Published September 25, 2023 | 06:58 PM
Ukrainian President Volodymyr Zelensky on Monday said his army had taken delivery of US Abrams battle tanks, boosting Kyiv's forces in their slow-moving counteroffensive against Russian troops
Kyiv, Ukraine, (UrduPoint/APP - UrduPoint / Pakistan Point News-Sept 25th, 2023) :Ukrainian President Volodymyr Zelensky on Monday said his army had taken delivery of US Abrams battle tanks, boosting Kyiv's forces in their slow-moving counteroffensive against Russian troops.
Kyiv announced the push to claw back ground from Russian forces in June after building up assault battalions and receiving some weapons promised by Western countries.

"Good news from (Defence) Minister (Rustem) Umerov.
Abrams are already in Ukraine and are preparing to reinforce our brigades," Zelensky said in a statement on social media.
Zelensky did not elaborate on how many tanks had arrived in the country, nor on how long it would take for them to be deployed to the front line.
Washington had promised to provide 31 Abrams tanks to Kyiv at the start of the year, part of more than $43 billion in security assistance pledged by the United States over the past 18 months.