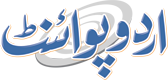 US Household Debt Ticks Up In Q3, Auto Delinquencies Rise
Faizan Hashmi Published November 30, 2016 | 10:20 PM
WASHINGTON, , (APP - UrduPoint / Pakistan Point News - 30th Nov, 2016 ) - Household debt increased slightly in third quarter, but delinquency rates are on the rise with an especially troubling trend in auto loans, the New York Federal Reserve said Wednesday.
Total debt balances nationwide rose 0.5 percent in the three months ended in September compared with the previous quarter, an increase of $63 billion, according to the New York Fed's quarterly household debt report.
That puts total debt nearly 11 percent above the recent low point of the 2013 second quarter, however, it remains 2.6 percent below the peak of the third quarter in 2008 amid the Great Recession.
Mortgages, the largest component of household debt, slipped 0.1 percent in the quarter to $8.35 trillion, while mortgage originations rose slightly. There were increases in every class of non-housing debt, including a 2.9 percent jump in auto loan balances, a 2.5 percent rise in credit card balances and a 1.6 percent increase in student loans.
With lenders keeping a tight rein on credit standards, most home loans are going to borrowers with high credit scores. Mortgage delinquencies fell again in the latest quarter to just 1.6 percent of the total now "seriously delinquent," defined as more than 90 days past due.
But credit standards are not as tight for auto loans, which have been steadily rising and remain near peak levels. Auto loan delinquencies have been creeping up as well with 3.6 percent now considered seriously delinquent.
That rate is lower than other non-housing loans -- 7.1 percent of credit card debt and 10.9 percent for student debt -- but above the overall rate of 3.3 percent for all types of credit. Especially worrisome is the rise in auto loans to borrowers with low credit scores, and the accompanying signs of distress among that segment, New York Fed researchers said in the Liberty Street Economics blog post.
Subprime auto loans now account for 33 percent of total loan balances outstanding, with a delinquency rate of about two percent of the total, or about six million individuals. They said "the increased level of distress associated with subprime loan delinquencies is of significant concern, and likely to have ongoing consequences for affected households." The steady delinquency rate for all auto loans is deceptive, since it hides a deterioration in those issued by auto finance companies compared with those by banks and credit unions.