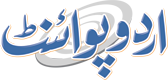 US To 'evaluate' Next Steps After French Announce Niger Withdrawal: Austin
Ijaz Ahmad Published September 25, 2023 | 08:10 PM
Washington will "evaluate" its future steps on the Niger crisis after France announced the withdrawal of its ambassador and troops from the coup-hit nation, US Defense Secretary Lloyd Austin said Monday
Nairobi,(UrduPoint/APP - UrduPoint / Pakistan Point News-Sept 25th, 2023) :Washington will "evaluate" its future steps on the Niger crisis after France announced the withdrawal of its ambassador and troops from the coup-hit nation, US Defense Secretary Lloyd Austin said Monday.
"While we give diplomacy a chance, we will also continue to evaluate any future steps that would prioritise both our diplomatic and security goals," Austin told reporters in Nairobi during a visit to Kenya.
But he stressed that Washington had "not made any significant change to our force postures and.
..
we really want to see a diplomatic solution, a peaceful end" to the crisis.
French President Emmanuel Macron on Sunday announced that France would withdraw its ambassador from Niger, followed by French troops, two months after a coup in the West African country ousted pro-Paris President Mohamed Bazoum.
"France has decided to withdraw its ambassador.
In the next hours our ambassador and several diplomats will return to France," Macron told French television in an interview.