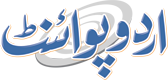 BISE Bahawalpur - Board of Intermediate and Secondary Education Bahawalpur

Board of intermediate and Secondary Education Bahawalpur is located in Cheema Town Bahawalpur. Basically, it consists of two states Bahawalpur and Rahim Yar khan. It got establishment on Feb 3, 1998. Since all the headquarters are present in Bahawalpur city. As for, it is directly under the supervision of the Government. Furthermore, 062-9255080 is the office number of BISE Bahawalpur. Although, it is a streamline connection of both the districts. There are 264 vacancies of staff in BISE Bahawalpur.
BISE bahawalpur Results
BISE bahawalpur Past Papers
More Education Boards
Aims of BISE Bahawalpur
Basically, BISE Bahawalpur is working on Quaid's aim of Education. Preferably, the whole system is working on Education Improvement. Most importantly, in the last years, Bahawalpur has promoted Education very well.
Services Improvement: Moreover, they have increased the services across all sectors. Specifically, it runs the system with the slogan of achievements of goals through Education.
Education to the Nation: Importantly, it has worked for the increment in Educational services.
Examination developments: There is a prominent enhancement in BISE Bahawalpur's examination system. It has taken many steps for improving Exam disciplines.
Administration Set up of BISE Bahawalpur
The administration has a setup system of authorities. Every office has its own service officer for maintenance. Consequently, the ladder of the leading officers is as below:
Chairman/Chairperson
Secretory of CM
Controller
Officers from press
An Audit Officer
Furthermore, many other officers work under them, such as:
Finance Secretory
Assistant Professors
Management Heads
Assistant Manager
Assistant Secretaries
Discipline Assistant Controllers
Estate Officer
Librarians
Responsibilities During Examination
Clear and timely papers are the primitives of BISE Bahawalpur. Formerly, there is a clear announcement of results as well. However, there are also responsibilities like:
Primarily, it sends all the information related to HSSC and SSC to the Government.
The computer sector gives allotments of roll numbers to the students, especially.
Importantly, it ensures reliable conductance of examinations.
As well as it provides all types of certification to candidates.
It approves the rechecking applications of students.
In fact, it also ensures the emigrant certificates, specifically.
Explicitly, it holds a ceremony set up for medal distribution.
Importantly, it approves the affiliation of private sectors and institutions within districts.
On the other hand, it finalizes the correction of the candidate's personal information correctly.
It divides the registered forms in a systematized manner. Such as regular, district, tehsil, private, gender, and groups wise.
Facilities to the Students
There is a proper system in BISE Bahawalpur. It holds all the data and information for student's convenience. Basically, the mainstream is an online website. All the data has been posted on the website. As well as every student can get such information through the affiliated educational sectors also. Moreover, the website contains information like:
Submission of online forms
Information related to regular candidates
As well as, it has all the information for private students.
BISE Bahawalpur also has connections of ratio and newspapers. Throughout time, it spreads the information through such sources also.
Structure of Exam Centers
The structure for Exam Centers in BISE Bahawalpur is as follows:
Proper arrangement of furniture and staff in Examining Hall.
There should be specific seats for regular students.
Moreover, In the center of HSSE, there should be 150 boys or 75 girls.
For languages, specifically 100 boys and 50 girls are allowed in the center.
Furthermore, for other courses, 100 boys and 70 girls can be allowed.
Particular Examination Center for students
For a group of humanities, there is also a particular center. It takes the exams only with a prescribed fee of Rs.5000 per short subject. It can get at minimum price. Only if more students give exams during this section.
The minimum candidates for this specialized center are the following:
For SSC, specifically, 60 boys from the regular section. And 40 from regular girls.
Moreover, in HSSE, 75 cases from the male section. And 50 cases of girls.
Conclusion:
I conclude that BISE Bahawalpur is all on one board. Notably, it has all the capabilities to give a balanced setup. The aim behind the system is fascinating, most importantly. Although the fact that it is a small city, it is working great for a decade. Lastly, BISE Bahawalpur is one of the informative boards of Pakistan.
Q. When was BISE Bahawalpur Established?
BISE Bahawalpur was established on Feb 3, 1998.
Q. How to Contact BISE Bahwalpur Office?
062-9255080 is the office number of BISE Bahawalpur and you can contact them on this number.
Q. How do BISE Bahawalpur Facilitates students?
Submission of online forms.
Information related to regular candidates.
As well as, it has all the information for private students.
BISE Bahawalpur was once the part of Multan Board, but in 1977 Bahawalpur Board was made an autonomous educational body because of the increasing number of candidates and requirements. Bahawalpur Board's Missions is to give Education and Examination administration to the country. Bahawalpur Board is endeavoring hard to take measures and steps to improve the nature of Education in the nation. BISE Bahawalpur is responsible for:
Giving information about its SSC/HSSC Examination Candidates to Government
Ensuring impartial and unbiased conduction Of Primary, Middle, Secondary and Higher Secondary Examinations
Announcing the results of 5th, 8th, 9th, 10th, 11th, and 12th fairly
Giving Certificates to Its Passing Candidates
Issuance of Result Cards, Roll Number Slips, Examination centers and many more!
Management of Co-Curricular Activities
The arrangement of Medal, Scholarships, Awards, Laptops to Candidates
All above-mentioned services are provided by the Bahawalpur Board to its jurisdiction. Under the control of BISE Bahawalpur, there is Bahawalnagar District, Rahim Yar Khan District, and Bahawalpur District itself. UrduPoint gives you a platform to find every update regarding Bahawalpur Board on a single page. Here you can search for 5th, 8th, Secondary, and Inter (ICOM, ICS, FSC, FA) exam date sheets, results, past papers, and every latest update of BISE Bahawalpur.
Latest Comments
VERY NICE WEB SITE
By: MUHAMMAN HASSAN on 07-11-2023
Saqib javed
By: 307905 on 11-10-2023
Result check
By: Muhmmad Salman on 09-10-2023
2021 matric result
By: Sidra Farooq on 27-09-2023
2021 metric result
By: Sidra Farooq on 27-09-2023
551057
By: Abdullah Rauf on 19-08-2023
Matric
By: Yasir Islam on 12-02-2023
Results 10the class 2011
By: Hafiz Muhammad Asif Ali on 30-12-2022
SHOW MY RESULT FSC
By: Malaika Khan on 20-10-2022
I LOSE MY ROLE NAMBER SLAP
By: Taha Javaid on 16-10-2021
Inter 2nd year ka result jummah waly din website py ajay ga jis ko result chiye contact to me 03156280047
By: Naeem on 13-10-2021
Splementry exams 2018-2020 matric result school name Iqra girls college rahim yar khan
By: Hina Ashraf on 15-08-2021
Plzz kindly inform me about anvel dateshet of 1st year
By: Umar Irahad on 03-08-2021
plz mujhy ya Bata dain k is dafa practical ho ga ya nhii or agr nhii ho gy tu marks kaisy diya jain gy or 2nd ya k paper kb ho gy???
By: MUHAMMAD IQBAL on 05-02-2021
Sir intermediate Kay is dfa practicals hongay???
By: Ali on 28-11-2020
Plzz kindly inform 2nd year result special exam??
By: Usman Ali on 19-11-2020
2nd year Result
By: Amina Bibi on 26-09-2020
Muhammad qasim
By: Muhammad Qasim on 14-09-2020
aye haye
By: Junaid Iqbal on 13-09-2020
Ma apna 8th class ka result bhol gya hu roll number job k Lia apply krna olz help
By: Rana Muhammad Dawood on 06-09-2020
AoA everyone! Mujhay apna 1st year ko result Check krna hai! Lakin mujhay rolnum ni pta ......plz koi guid kr
By: Abdullah on 13-07-2020
I WANNA KNOW ABOUT THE POSSIBILITY OF THE FSC EXAM TO TAKE PLACE IN THIS let me know about the future of the fcs students
By: Asra Munir on 12-07-2020
9 ka paper ki date sheet kb ay gu
By: M Saad on 02-05-2020
Fsc ki date sheet kab aiay gi
By: Sarmad Bilal on 28-02-2020
2nd year ki supply kab Deni hy
By: Hasnain Dhola on 12-10-2019
Sir Mai nay I inter k bwp board k exams diye hai Meri answer sheet k dhagai(threads) extra bahir Thai pr sali sahi mtlab mazboot thi or mujhy dar lag raha k sheets nikal na jye sir Mai nai boht mehnat ki hai Meri glti bhi nii hai or instructions Mai bhi koi aasi baat nii sir plz bta dai k paper sahi sallamat to rhay ga or mery result Pai koi effect to nhi pary ga sir plz
By: Aqsa Tariq on 20-08-2019
Supply ki date sheet kab ane hn
By: Hammad Akmal on 20-08-2019
es ka result bta dain plz sidra sultan 538244
By: Sidra Sultan on 12-08-2019
Us ka result pta kar daan
By: Fatima Asghar on 15-07-2019
Plz rsult bta dn roll no 735837
By: Arooj Fatima on 15-07-2019
10 class ka result kab Ana h
By: Teyyba on 15-07-2019
RESULT SHOULD BE EASY TO CHECK.
By: NAVEED HASHMI on 15-07-2019