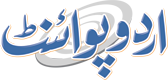 BISE Faisalabad - one of Punjab Boards of Primary and Secondary education

BISE Faisalabad was established in 1988. It is now working under Punjab BISE. The building is located at 38000 Jhang Road, Air Avenue City FSD. In the meantime, almost 15 Governors of the Board are working with BISE Faisalabad. Jhang, Toba Tek Singh, Chinot, and Faisalabad are under BISE Faisalabad. It is directly under the Punjab Authority. The whole area that the building covers is almost 212.12 km. Further, it has a Main Hall for 500 persons. Which is fully conditioned and has new technological systems. Meanwhile, there is a Meeting Hall for 50 persons. Most importantly, this building also has a Mosque for 250 people's accommodation. Specifically, there is a Library for the Staff. For refreshments, therefore, there is a park outside the building.
BISE faisalabad Results
BISE faisalabad Past Papers
More Education Boards
An independent Board System
In comparing to other boards, it doesn't need any funding support. Best of all, it does not take any aid from government agencies. BISE Faisalabad makes its own money from examination fees and other sectors of education.
Following are the leading officers under this board as:
Chairman
Secretary of Exams
Audit Officer
Controller of examination
Moreover, BISE Faisalabad requires some committees with it as:
Finance committee
Curricular committee
Committee for staff appointments
Committee for Paper checking
Result Clearance committee
Services and Responsibilities of BISE Faisalabad
There are specific duties that BISE Faisalabad performs:
Primarily, it holds all the sectors of the Faisalabad board under it.
Gives an independent service for handling the Examination under the districts.
Examines and rejects the private Educational institutions within regions.
Although, also responsible for managing papers of the other Board of Pakistan.
Thus, gives appointments for staff selection.
Strictly responsible for undertaking wrong decisions.
Moreover, it arranges a prize distribution ceremony for toppers.
Importantly, it promotes Co-curricular activities also.
It keeps a staff, specifically, with the eligibility of the BS-17 post.
Specifically, answerable to Controlling Authority
Since it receives money from admission forms and other sectors personally.
Equally responsible for the maintenance of board expenditures and duties.
Exam Administration BISE Faisalabad
Since every examination center has one Superintendent for supervision. Further, two persons are hired by the Superintendent for assistance. Four inspectors inspect banned items in the hall. This helps in reducing cheating, chances.
Normally, all these changes occur with the approval of the Chairman and Exam Controller. Consequently, It progresses to a smooth working system. The duties of the examination staff are the following:
Residential Inspector: The highest rank is for Residential Inspector. Primarily, he/she controls all the stops during the exam. As well as RI inspects the presence of any outsider or relative of any student.
Center Superintendent: He/she will direct the students towards Halls. Furthermore, before paper, he/she checks the pockets of every student. If there is anything wrong, then the matter will be directed to RI.
Besides, there is an arrangement of other things also. Such as:
Proper methods of Staff, furniture, and students counting.
Understandably, there should be 150 boys or 75 girls in Hall.
For language candidates, preferably, 100 boys or 50 girls.
Specifically, for Art and Craft, 100 boys or 70 girls.
Quick services to students
Recently, BISE Faisalabad has developed an online system. It allows the students to get their information easier. Besides this, there is also an SMS service for students. When a student sends the enrollment, he/she gets the results quickly.
So, now candidates can enjoy the availability of quick services in a single step.
Expenditure and Budget of BISE Faisalabad
There is a table that shows the yearly budget of BISE Faisalabad from 2015-2017.
| BISE Faisalabad 2 years budget | Estimated Income | Actual Income | Estimated expenditure | Actual expenditure |
| --- | --- | --- | --- | --- |
| 2015-16 | Rs.1058.078 M | Rs.974.024 M | Rs.1299.950 M | Rs.906.928 M |
| 2016-17 | Rs. 1154.680 M | Rs. 1061.096 M | Rs. 1216.812 M | Rs. 941.311 M |
Conclusion:
I conclude that BISE Faisalabad is working at equilibrium. Consequently, all the systems are working properly. Most importantly, Independence makes it more powerful despite other sectors. Though it has organized sections of duties. Undoubtedly, It is the only Board of Pakistan that needs no funds.
Q. How many Governors are working with BISE Faisalabad?
Almost 15 Governors of the Board are working with BISE Faisalabad.
Q. Which cities come under BISE Faisalabad?
Jhang, Toba Tek Singh, Chinot, and Faisalabad are under BISE Faisalabad.
Q. What is the average expenditure of BISE Faisalabad?
Its EXPENDITURE is somewhere around Rs. 941.311 M with a yearly INCOME of around Rs. 1061.096 M
The Board of Intermediate and Secondary Education, Faisalabad (BISE Faisalabad) is an examining board for intermediate (higher secondary) and (secondary school) education established since 1988. BISE Faisalabad has authority over the following districts:
Jhang
Chiniot
Toba Tek Singh
Faisalabad
The fundamental target of the Board is to hold and direct all examinations relating to Primary, Middle, Secondary School, Intermediate, Classical Languages, and such different examinations as might be appointed by the Controlling Authority or Government of Punjab. After the annual exams direction, BISE Faisalabad announces the results of the respective classes. The basic responsibilities of the Boards are to accord, reject or take back affiliation to the Educational Institutions. BISE Faisalabad has the control to set down conditions for the arrangement to different examinations held by the Board. When the results of the tenth and twelfth class are reported, there is a service at the Board office where distinctive awards are given to the position holder students. Despite all the educational duties, Faisalabad Board has the authority to arrange extra-curricular activities.
Date sheets, past papers, result, and everything related to the Faisalabad board can be searched over here. Keep visiting UrduPoint for all the latest updates!
Latest Comments
Please check my result of intermediate fsd board
By: Muhammad Sabir on 13-09-2023
Please check my result intermediate fsd board
By: Muhammad Sabir on 13-09-2023
9th class result
By: Hajira Yaqoob on 31-08-2023
Government high School chak no 11 jb chiniot
By: Azhar Qayoom on 02-08-2023
GOD
By: Abu Bakar on 30-07-2023
GOD
By: Abu Bakar on 30-07-2023
Cheak kra hon
By: Urooj Dilshad on 18-05-2022
FSC RESULT
By: Shahid Abbas on 09-10-2021
Roll number slip
By: Hassan Ali on 28-08-2021
Roll number
By: Asad Hayat on 12-08-2021
9 th class Ki datesheet
By: Alia on 11-07-2021
9th class k examz kab take ho gy,plz koi bata day?
By: Kanwal on 08-06-2021
inter exams ki final date kya hy
By: Muhammad Asad on 25-03-2021
Special exam k result lab aha rah hai plzzzz Bata do
By: M Faizan Ashraf on 20-11-2020
Aoa plz koi bata sakta hai k 10th ki roll number slip kab aiy ge
By: Mohsin on 02-11-2020
Supplementary 2019 ma ma my apply kiya tha laikin paper nhi kab paper hongy
By: Rafeel Aroma on 26-09-2020
Sir meri English ki saply hy 11th ma to kia12 pas ho jay ge
By: Umar Shahzad on 26-08-2020
Plz yellme in which date 10th class result announced
By: Ali Ahsan on 21-08-2020
20 sep ko ana ha 10th class ka result
By: M Waseem on 11-08-2020
Jinki first year ma supply's hain unke exam kb ho g?
By: Hafsa Fatima on 10-08-2020
Please show my result rollnumber is 501909
By: Jalal Hassan on 06-08-2020
Matric
By: Mohammad Nisar on 03-08-2020
Kya 9th class or 10th class ka result same date ko arha ha ,koi bhai mujy btaye ga plzzz
By: Awais on 19-07-2020
Pzalt card
By: Adil Sultan on 12-07-2020
G
By: Mudassir on 06-07-2020
Jn bacho ki supply h ya jo private hn un ka kia schedule h
By: Zoya Kiran on 01-06-2020
Ma private student ho FA ma seply thi result kab aye ga ???is bar seply fee jama karwai thy phr pata chala pepper cancal aur parmoot kar dya gya h pls batay result card kab aye thanks
By: Hafiz Shahnawaz S/o Iftikhar Ali Tabassam on 30-05-2020
2020second year ky exams kab Ho ghy? Please tell
By: Rehan on 27-04-2020
intermediate 2020 ka exams ki date kia h kb papers ho gyy
By: Ayesha on 22-04-2020
I want to know about intermediate papers
By: Rizwan Khalid on 16-04-2020
72-153-175 please result. 8th class. My cousin
By: Sarfraz Hussain on 30-03-2020
I need to check my results
By: Akmal on 25-03-2020
I forget my Roll number please find my result
By: Mehmood Ahmed on 04-09-2019
Inter ka result kb a raha hy
By: Adnan Ashraf 03417371364 on 04-09-2019
BA part 1 ka result kb ana he
By: PAKEEZA GULZAR on 31-07-2019
I want my result 598326
By: Kashir Ahmad on 16-07-2019
I need to know my results for 10th
By: Danial Shakeel on 15-07-2019
I need to check my results
By: 477129 on 15-07-2019
I NEED TO CHECK MY RESULT
By: HASEEB ULLAH ` on 15-07-2019
Show me my metric result
By: Ayesha on 15-07-2019
Want to check my result
By: Izzah on 15-07-2019
Please check a result
By: Asad on 15-07-2019
I'm not getting results of Matric
By: Ahsan Ali on 15-07-2019
I WANT MY RESULT OF MATRIC
By: MAHNOOR on 15-07-2019
483502 result req
By: Rafiq on 15-07-2019
Please show me result roll number is 404789
By: Arooj Fatima on 15-07-2019
Kya 9th class or 10th class ka result same date ko arha ha ,koi bhai mujy btaye ga plzzz
By: Rizwan on 13-07-2019