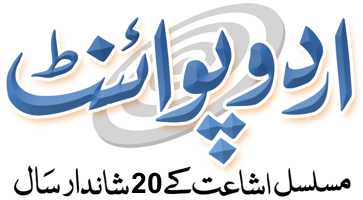 Board of Intermediate and Secondary Education Faisalabad, FSD
The Board of Intermediate and Secondary Education, Faisalabad (BISE Faisalabad) is an examining board for intermediate (higher secondary) and (secondary school) education established since 1988. BISE Faisalabad has authority over the following districts:
Jhang
Chiniot
Toba Tek Singh
Faisalabad
The fundamental target of the Board is to hold and direct all examinations relating to Primary, Middle, Secondary School, Intermediate, Classical Languages, and such different examinations as might be appointed by the Controlling Authority or Government of Punjab. After the annual exams direction, BISE Faisalabad announces the results of the respective classes. The basic responsibilities of the Boards are to accord, reject or take back affiliation to the Educational Institutions. BISE Faisalabad has the control to set down conditions for the arrangement to different examinations held by the Board. When the results of the tenth and twelfth class are reported, there is a service at the Board office where distinctive awards are given to the position holder students. Despite all the educational duties, Faisalabad Board has the authority to arrange extra-curricular activities.
Date sheets, past papers, result, and everything related to the Faisalabad board can be searched over here. Keep visiting UrduPoint for all the latest updates!
BISE Faisalabad Results
BISE Faisalabad Past Papers
More Education Boards
Latest Comments
G
By: Mudassir on 06-07-2020
Jn bacho ki supply h ya jo private hn un ka kia schedule h
By: Zoya Kiran on 01-06-2020
Ma private student ho FA ma seply thi result kab aye ga ???is bar seply fee jama karwai thy phr pata chala pepper cancal aur parmoot kar dya gya h pls batay result card kab aye thanks
By: Hafiz Shahnawaz S/o Iftikhar Ali Tabassam on 30-05-2020
2020second year ky exams kab Ho ghy? Please tell
By: Rehan on 27-04-2020
intermediate 2020 ka exams ki date kia h kb papers ho gyy
By: Ayesha on 22-04-2020
I want to know about intermediate papers
By: Rizwan Khalid on 16-04-2020
72-153-175 please result. 8th class. My cousin
By: Sarfraz Hussain on 30-03-2020
I need to check my results
By: Akmal on 25-03-2020
I forget my Roll number please find my result
By: Mehmood Ahmed on 04-09-2019
Inter ka result kb a raha hy
By: Adnan Ashraf 03417371364 on 04-09-2019
BA part 1 ka result kb ana he
By: PAKEEZA GULZAR on 31-07-2019
I want my result 598326
By: Kashir Ahmad on 16-07-2019
I need to know my results for 10th
By: Danial Shakeel on 15-07-2019
I need to check my results
By: 477129 on 15-07-2019
I NEED TO CHECK MY RESULT
By: HASEEB ULLAH ` on 15-07-2019
Show me my metric result
By: Ayesha on 15-07-2019
Want to check my result
By: Izzah on 15-07-2019
Please check a result
By: Asad on 15-07-2019
I'm not getting results of Matric
By: Ahsan Ali on 15-07-2019
I WANT MY RESULT OF MATRIC
By: MAHNOOR on 15-07-2019
483502 result req
By: Rafiq on 15-07-2019
Please show me result roll number is 404789
By: Arooj Fatima on 15-07-2019
Kya 9th class or 10th class ka result same date ko arha ha ,koi bhai mujy btaye ga plzzz
By: Rizwan on 13-07-2019