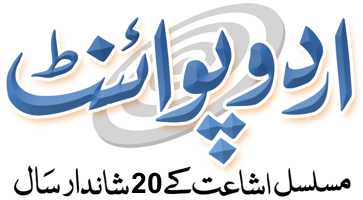 Board of Intermediate and Secondary Education Multan, MTN
Board of Intermediate and Secondary Education Multan (BISE Multan) was set up on 30th March 1968. Its foundation appeared after a mandate of Government of West Pakistan, which was passed by the Assembly of Pakistan on 24, May. First Quetta, Kallat, Bahawalpur, and Multan including Dera Ghazi Khan were incorporated into the Multan Board. In 1968, Quetta and Kalat began working independently, in 1978 Bahawal Pur Board was built up and began working independently. In 1982, Dera Ghazi Khan Board was isolated from Multan Board. Presently, in the jurisdiction of BISE Multan board, there is Lodhran, Vehari, Khanewal, and Multan Districts. The principal functions of the Boards are to hold and lead examinations of Primary, Middle, Intermediate Education, Secondary Education, Pakistani and Classical Languages and such different examinations as dictated by the administration. Other duties of BISE Multan are:
To accord, decline or pull back an acknowledgment to the Educational Institutions.
To set down conditions for the arrangement to different examinations held by the Board.
To grant awards, and prizes to position holders.
To compose extra curriculum exercises.
To know more about the results, date sheets, past papers, and related announcements of 5th, 8th, 9th, 10th, ICOM, ICS, FSC, and FA UrduPoint provides a platform for easy access to information related to Multan Board!

The Board of Intermediate and Secondary Education, Multan was established on 30 March 1968. It is located near Gol Bagh, Gulgasht Colony, Multan. It is responsible to take all Matriculation (Secondary) and Intermediate (Higher Secondary) exams (F.A /F.Sc.) of Multan Division schools and colleges as well as all the private candidates.
BISE Multan Results
BISE Multan Past Papers
More Education Boards
Latest Comments
I have not received my result card. How to check Multan board?
By: Muhammad Faheem on 06-07-2020
Very good
By: Rana Kamal on 28-06-2020
PLEASE TELL WHEN WILL SSC 1 POSTPONED EXAMS FOR RAWALPINDI BOARD WILL BE CONDUCTED
By: Tayyab on 02-04-2020
good
By: 6412 on 27-03-2020
Better
By: Abdullah Tajamal on 26-02-2020
Better
By: Usman Ghani on 13-02-2020
Excellent
By: Zainab Fatima on 08-02-2020