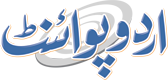 BISE Multan - Pakistan's Educational Board

The word BISE represents the biggest platform of Pakistan's Educational System. As the Board of Intermediate and Secondary Education. The whole system of BISE holds the different sectors of Education. Like as interschool and intercollege affairs. The BISE Multan performs a significant role in the Educational Departments of Pakistan. The system was established on March, 30th 1968. Consequently, declared by the Government of West Punjab on May, 24th 1968. The location of the BISE Multan department is near Gol Bagh Multan.
BISE multan Results
BISE multan Past Papers
More Education Boards
Dominion of BISE Multan
Earlier, five cities were included at the beginning of BISE in 1968. Such as Quetta, Kallat, Multan, Bhawalpur, and Dera Ghazi Khan. The progressive changes occurred in the Educational and infrastructure of Pakistan. As a result, some cities got separated from the BISE system of Multan.
These cities worked separately in the forms of distinctive Districts. Therefore, Bhawalpur Board in 1978, DGK Board in 1982, Quetta, and Kallat built up their set-up. They managed the Board Systems solely.
The primary functions of BISE Multan
The services of BISE Multan mainly undertake the examinations of following Educational sections:
Primary Education
Middle Education
Intermediate Education
Secondary Education
Private Education
Co-curricular Education related to other Religions and Languages
Responsibilities and Working Spectra of BISE Multan
Currently, BISE Multan is responsible for holding up the working and grading up of selective Districts, like Lodhran, Khanewal, Vihar, and Multan. The administration is behind taking Matriculation and Intermediate Examinations.
Since it performs many other responsibilities and gives duties in overseeing related sectors to BISE System. Such as:
Particularly, the Secretory Minister manages departments from Admission forms up to the selection of the candidate.
Furthermore, it allocates a particular Roll number of the students for the entrance in the Examination Hall.
The Examination section supervises the technological terms during Board Exams.
More importantly, the Examination Controller undertakes all the staff members and makes sure their proper working.
However, the whole management teachers are responsible for checking the papers on BISE terminologies.
Result Announcement Sector is behind the declaration of district results.
Finally, Prize Distribution Sector distributes the prizes among the position holders in BISE Multan.
Additionally, due to technological advancements, the system has turned the procedures online. Now every student can check his/her profile like roll no, Datasheets, results, personal information, and next statements on online websites.
Undoubtedly, Urdu point as one of the biggest platforms allows gathering your plan of actions in one line, more importantly, you can now quickly check your requiring information related to BISE Multan.
The criteria of Admissions and Results in BISE Multan
BISE Multan is managing the Examination of almost 400,000 students every year, consistently. The percentage is rising by a ratio of 10% with passing years. Besides, the system is under the control of classified criteria:
The Criteria of BISE Admission splits into different sections as:
Matriculation Criteria: The entries for metrics particularly open in Nov or Dec yearly, and almost 240,000 candidates appear in the final Examination of Matriculation. Moreover, the dates of the results for 9th Exams come in August and for 10th Exams in July.
Intermediate Criteria: The annual exams of Inter part-2 come first around in weeks of April, and then dates for part-l Examination declares in May. While the result comes in the months of Sept and Oct. Eventually, every year, 130,000 students take admission to an Intercollege examination of BISE Multan.
Supply or Compart Criteria: Apart from Annual exams, the students with supplies in different subjects appear in BISE Board. And also give their papers similarly combined with annual exam holders. For instance, almost 30 thousand students give supply papers in BISE Multan every year.
Specialized Exams Criteria: The Government of Pakistan has worked on the special Examination. In addition, if students want to join these exams, then they specifically fill and submit the form in July. And papers for individual exams will appear in Sep to Nov. The individual exams comprise four brackets as:
Preferably, In supply clearance
For instance, in the Improvement in Grades
Improvement in the specific subject
Students who get marks below than 40% in the previous examination
Conclusion:
In conclusion, I must say that however, the system of BISE Pakistan is difficult to handle. But on the contrary, every district has accurately maintained the balance. Consequently, BISE Multan gives you all the facilities and disciplinary measures. Such as a well maintained structural system, online assessments for the students, and Billing Structures. Along with this system, Urdu Point also allows avail of your information in a short line.
Q. When was Bise Multan established?
BISE Multan was established on March, 30th 1968.
Q. How many students appear in exams every year in BISE Multan?
Around 400,000 Students appear in exams every year with a 10% annual increase (Approx).
Q. How many students give supply paper in BISE Multan every year?
Around 30k Students give supply papers in BISE Multan every year.
Board of Intermediate and Secondary Education Multan (BISE Multan) was set up on 30th March 1968. Its foundation appeared after a mandate of Government of West Pakistan, which was passed by the Assembly of Pakistan on 24, May. First Quetta, Kallat, Bahawalpur, and Multan including Dera Ghazi Khan were incorporated into the Multan Board. In 1968, Quetta and Kalat began working independently, in 1978 Bahawal Pur Board was built up and began working independently. In 1982, Dera Ghazi Khan Board was isolated from Multan Board. Presently, in the jurisdiction of BISE Multan board, there is Lodhran, Vehari, Khanewal, and Multan Districts. The principal functions of the Boards are to hold and lead examinations of Primary, Middle, Intermediate Education, Secondary Education, Pakistani and Classical Languages and such different examinations as dictated by the administration. Other duties of BISE Multan are:
To accord, decline or pull back an acknowledgment to the Educational Institutions.
To set down conditions for the arrangement to different examinations held by the Board.
To grant awards, and prizes to position holders.
To compose extra curriculum exercises.
To know more about the results, date sheets, past papers, and related announcements of 5th, 8th, 9th, 10th, ICOM, ICS, FSC, and FA UrduPoint provides a platform for easy access to information related to Multan Board!
Latest Comments
Mra matric result 2016 gum ho gia ha mil skta ha
By: Muhammad Zahid on 16-09-2023
I wana to chek my old result
By: Sana Arooj on 13-09-2023
Result details
By: Dawood Raza on 03-05-2023
Result card
By: Abrar on 22-09-2022
The date sheet is Nakani
By: Mazhar on 25-07-2021
Oye Allah da waste e hasno slip kad DE mehrbani jnab di
By: Mubarak Hoo on 06-07-2021
good all
By: Abid Ali Gujjar on 24-09-2020
hi
By: Hanzala on 14-09-2020
Excellent
By: Muhammad Ahsan on 14-09-2020
201402
By: Muqadas Jameel on 14-08-2020
201402
By: Muqadas on 14-08-2020
I have not received my result card. How to check Multan board?
By: Muhammad Faheem on 06-07-2020
Very good
By: Rana Kamal on 28-06-2020
PLEASE TELL WHEN WILL SSC 1 POSTPONED EXAMS FOR RAWALPINDI BOARD WILL BE CONDUCTED
By: Tayyab on 02-04-2020
good
By: 6412 on 27-03-2020
Better
By: Abdullah Tajamal on 26-02-2020
Better
By: Usman Ghani on 13-02-2020
Excellent
By: Zainab Fatima on 08-02-2020