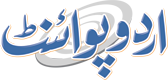 BISE DG Khan - Board of Intermediate and Secondary Education Dera Ghazi Khan

BISE DG Khan was under BISE Multan. But after the BISE Education Act, it got its independence. Consequently, it started working on Jan 4th,1989. Moreover, it is now directly under Punjab Education. Most importantly, it does not take any aid from the Government or Semi-government sector. Specifically, BISE DG Khan balances the budget with its own strategies. Ultimately, it is independent in making rules and laws. However, after BISE Faisalabad, it is working on its own expenses. So it shows great work in promoting education in Pakistan.
BISE dg khan Results
BISE dg khan Past Papers
More Education Boards
Major Working of BISE DG Khan
Undoubtedly, BISE DG Khan works greatly. Similarly, it is performing the functions appropriately. The major responsibilities of this Board are the following:
Primarily, it conducts the Examination of all sectors of Education in the DG Khan district.
HSSE, SSE, and Language exams are under BISE DG Khan's consideration.
Importantly, it can refuse the request for illegal or unknown institutions.
Especially, it does not accept the applications of under Educational development institutions.
As it grants certification to Candidates.
Specifically, it holds a set up of distributing awards and gifts among top candidates.
Furthermore, it brings the events for Co-curricular activities by Boards of Sports.
For instance, it can appoint the staff independently.
BISE DG Khan elects the officers on the eligibility and aggregate.
Further, it issues the notifications for the maintenance of Infrastructures of the Board.
The working strategy of BISE DG Khan
The most important strategy of BOSE DG Khan is the time scheme. Everything must be done according to the schedule. Moreover, for more achievements, it has made many other branches.
There are a lot of steps in doing tasks with no mistakes. Therefore, for such great work, it has designed a commitment pattern such as:
Committee for Name Correction
Birth Date Committee
Approving Committee
Committee for Affiliated Inspections
DPC office
Appointment sector
Money check and balance committee
Security Enhancing committee
Issues checking committee
Committee for Exam Conduction
Committee for Exam Staff selection
Sectors or Branches of BISE DG Khan
Undoubtedly, it has a vast system for maintenance. But also there are many branches for examining the levels of working. The list is given below as:
No cons
Branch for Matric
Fundamental studies Branch (inter)
Branch of establishment
Sports sector
Finance section
Audit branch
Inquiries sector
Library
Secrecy system
Verification section
Exam conductance Branch
Computer Branch for records
Confidential System
Administration or Management body of BISE DG Khan
The levels of admission or management body are present in the patterned structure as:
Qualifications of DG Khan Board's Top Employees and Duties
Most importantly, the system of BISE DG Khan depends on the incredible working of the staff. Especially the head officers perform a major role in maintenance. So basically, this Board also has some laws and regulations. Such as the selection of employees depends on the qualification of them.
Chairman/Exam Controller: Primarily, the Controlling Authority appoints the CM
Audit Officer: A bachelor or CA must be the qualification of AO. Specifically with the age of 22-45 years.
Deputy Controller of Examination: understandably, a Master's degree or equivalent is required for DC of the Examination.
Director of Examination: Master's degree is necessary for a director. Otherwise, he/she will not be eligible for this post.
Assistant Secretary: AS acquires a Master's degree with more than 60% for eligibility.
Superintendent: 45% marks in the Master's degree and 60% marks in bachelor are necessary for a superintendent appointment.
Assistants, Senior and Junior Clerks, and other Officers are under the main management body of BISE DG Khan. The whole setup works in the form of a chain.
Conclusion:
I conclude that BISE DG Khan is one of the best Examination Boards of Pakistan. Besides, the Western Education Authority is controlling this Board. Despite a small district, the performance of BISE DG Khan is very professional.
For instance, independence gives it more room for excellence. Consequently, it has become a dominant sector of Punjab Board. The spreader branches give a wide way of spreading information among the students.
Q. Where is BISE DG Khan located?
Firstly, it was situated in a small building. And then it moved to Latifabad Unit 9, Hyderabad.
Q. What is the performance of BISE DG Khan?
Despite a small district, the performance of BISE DG Khan is very professional.
Q. When was BISE DG Khan established?
BISE DG Khan was established on Jan 4th,1989.
Board of Intermediate and Secondary Education DG Khan was initiated in Jan 1989. Camp Office of Dera Ghazi Khan board began working in the Multan Board at that point, it was moved to DG Khan headquarter. Board of intermediate and Secondary Education, Dera Ghazi Khan has established under the West Pakistan Board of Intermediate and Secondary Education (DG KHAN) Ordinance, 1989 (presently revoked) out of Multan Board. It is currently being represented under the Punjab Boards of Intermediate and Secondary Education Act, 1976. The Board is an independent educational body with the command to make rules. It doesn't get any allow in-help or any gift from the Govt. or on the other hand other semi Govt. office. It needs to create its very own assets through the duty of examinations and different expenses.
BISE DG Khan is the in charge of examination in the DG Khan locale, including neighboring urban areas which are Muzaffargarh, Layyah, and Rajanpur. Consistently a huge number of students are examined by DG Khan Board. The board deals with the direction of Primary, Middle, Ninth Class, Matric, FSC, FA, ICOM and ICS exams, and their respective results and supervision. You can search for date sheets, exams calendar, result declarations and most recent news in Urdu and English, only at UrduPoint.
Latest Comments
Shrish mureed
By: M Danish on 01-08-2023
Shrish mureed ky kitny number ay hy
By: M Danish on 01-08-2023
Shrish mureed ky kitny number ay hy
By: M Danish on 01-08-2023
Shrish mureed ky kitny number ay hy
By: M Danish on 01-08-2023
Shrish mureed ky kitny number ay hy
By: M Danish on 01-08-2023
Shrish mureed ky kitny number ay hy
By: M Danish on 01-08-2023
RESULT 9 CLASS
By: Hussain Ahmad on 09-11-2021
Result
By: UMAR Raza on 31-08-2021
yeh janana hai ke maine 5 years phle matric ki board mai phrse admission le sakti ho for f,sc in dg kindly inform
By: Salma on 22-08-2021
Sir subjects improvers kay first Year kay papers ho gay
By: Qailash Ahmad on 01-08-2021
Sir subjects improvers kay first Year kay papers ho gay ya nahi
By: Qailash Ahmad on 01-08-2021
Sir fsc dgkhan board sy ki Hy pass nh howa last time private admition dya nh howa ab mn FA 2021 private krna chahta hn mn kon kon c books rak skta hn whatsapp nbr for replying 03091396785
By: M.Khizer on 29-12-2020
Intermediate ki sanad 2019
By: Muhammad Usman on 03-12-2020
Roll 2nd year supply
By: Nasir Abbas on 06-09-2020
result
By: Muhammad Yasir on 22-08-2020
Sir10th class pindi board ka result kab aye ga roll no 290026
By: Aqib Ur Rehman on 12-08-2020
Roll no slip
By: Muhammad Sibtain on 07-03-2020
We need roll no of this name person
By: Muhammad Arsalan on 07-03-2020
Roll no slip
By: Yasir Abbas on 06-03-2020
Roll no. slip
By: Muhammed Umar on 08-02-2020