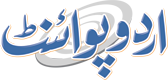 Pope Praises Mongolia But Warns Of Corruption, Environmental Ruin
Mohammad Ali (@ChaudhryMAli88) Published September 02, 2023 | 02:40 PM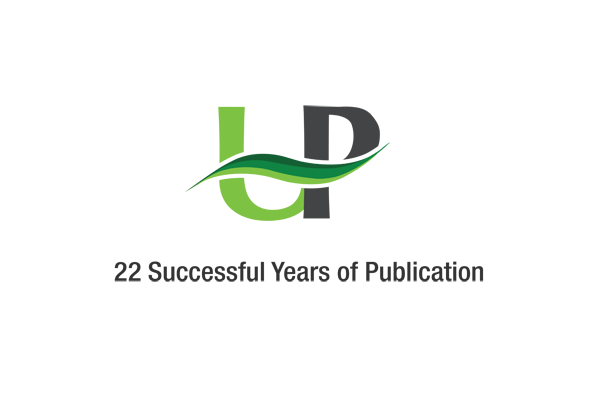 Ulaanbaatar, Sept 2 (UrduPoint / Pakistan Point News - 2nd Sep, 2023 ) :Pope Francis praised the "wisdom" of the Mongolian people Saturday, in harmony with nature and embracing spirituality, while warning the young democracy of risks such as corruption and environmental ruin.
The 86-year-old Francis, on the first papal visit to the Asian nation sandwiched between China and Russia, was feted with an official welcome ceremony that included a phalanx of Mongolian horsemen in metal armour parading past the State Palace.
The pope, who waved to the crowd in front of a massive bronze statue of Genghis Khan as a group of young Mongolian Catholics yelled 'Viva il Papa!', is seeking a neutral ally in the sensitive region as he seeks to improve Vatican relations with both of Mongolia's neighbours.
Welcomed by President Ukhnaa Khurelsukh, who donned the traditional "deel" tunic, Pope Francis called himself a "pilgrim of friendship" and extolled the virtues of the country, including its "ranchers and planters respectful of the delicate balances of the ecosystem".
Mongolia's Shamanist and Buddhist traditions of living in harmony with nature and its creatures "can contribute significantly to the urgent and no longer deferrable efforts to protect and preserve planet Earth", he said.
Francis also praised Mongolia for its religious tolerance and nuclear-free policy, but warned that corruption was "the fruit of a utilitarian and unscrupulous mentality that has impoverished whole countries".
Religions can "represent a safeguard against the insidious threat of corruption, which effectively represents a serious menace to the development of any human community", he said.
Mongolia has been marred by corruption and environmental degradation in recent years, with its capital suffering from some of the world's worst air quality and a scandal over embezzlement by officials sparking street protests last year.
Vast swathes of the country's territory are also at risk of desertification due to climate change, overgrazing and mining.
Michel Chambon, a scholar of Catholics in Asia, told AFP ahead of the visit that Francis might warn civil authorities of their duty to support democratic principles in more than name.
"Francis may be thinking, 'I'm willing to play the game of coming here, attracting attention and showing how you're a multi-religious, respectful country... but by the way, where are you in terms of political inclusion, anti-corruption efforts?'" - Global figure - In the vast Sukhbaatar Plaza, named for a Mongol revolutionary hero, more than 1,000 pilgrims and others hoped to catch a glimpse of the leader of the world's 1.
3 billion Catholics.
In the crowd was Mongolian Enkhtur Dagvadorj, who said Francis "seems a great person. He is indeed a global figure." "Although Mongolians are Buddhists, it is lovely to receive a Pope from Rome in our country. Also, his visit is very beneficial to our country in many aspects, from reputation to the economy," he said.
The visit by the Argentine Jesuit will provide a boost to local Catholics, one of the smallest and youngest communities in the global reach of the Church at only about 1,400 members -- including just 25 priests, two of them Mongolian, and 33 nuns.
The trip represents his desire to bring the Church's message to remote, largely ignored areas far from Rome, but it also has the undeniably geopolitical aim of helping the Vatican keep the door open to the greater region.
- China's doorstep - Francis' trip to the doorstep of China, which has never extended an invitation for the pope to visit, drew some Chinese Catholics, with about a dozen waving the country's flag during the welcome ceremony.
AFP heard one visitor advising another not to speak with reporters, for fear of "trouble" upon their return to China.
But one Chinese woman in attendance told AFP that seeing the pope will "basically be like seeing Jesus".
"There are a lot of Catholics in China who wanted to come, but they couldn't make it. So we feel quite blessed," she said.
The Holy See renewed a deal last year with Beijing that allows both sides a say in appointing bishops in China, a move critics have called a dangerous Vatican concession in exchange for a presence in the country.
Beijing's Communist Party is officially atheist and exercises strict control over all recognised religious institutions, including vetting sermons and choosing bishops.
In a comment that appeared directed at China, the pope told a gathering of the faithful at Ulaanbaatar's Saints Peter and Paul Cathedral that governments have "nothing to fear" from the Church.
"She has no political agenda to advance, but is sustained by the quiet power of God's grace and a message of mercy and truth, which is meant to promote the good of all," he said.
The pope, who underwent a hernia operation in June, appeared to have difficulty walking Saturday, gingerly taking steps with a cane when not in a wheelchair.
On Sunday, Francis will lead an interreligious meeting and conduct mass inside a newly built ice hockey arena.