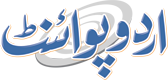 `Brave' Indian Soldiers Even Opened Fire On Women In Qazigund
Umer Jamshaid Published July 25, 2016 | 11:50 AM
ISLAMABAD, (UrduPoint / Pakistan Point News - 25th july,2016) : As the reports have started gleaning from curfew-hit territory, the horrific tales of Indian brutalities have also started appearing. One such report says that on July 11, Indian soldiers even opened fire on women in Qazigund area killing two and injuring many other women. According to KMS, the deceased women were identified as Saida Bano and Neelofar Jan in Indian army firing at Churat area in Qazigund.
Seven other women suffered critical injuries. A man Showkat Ahmad also died in the firing. The incident took place after women prevented the army from arresting three youth from the nearby Khargund village.
Most of the men of the area were at the mosque at the time when the army opened fire. Witnesses said that the army also fired on the houses in the area. The mother of a 12-year-old boy Aqib Ahmad Shah, who was shot at with bullets from close range by the army, and who is still being treated at a hospital in Srinagar, said that the army opened fire on unarmed protesters at Churat after dozens of women forced soldiers to release the three youth they had arrested from Khargund village.
Other witnesses of the incident confirmed her statement. Nabza, the mother of Aqib, said that her son was standing within the premises of his uncle's house when the army fired bullets into his abdomen.
Doctors who operated on Aqib five days ago that the impact of the bullets shows that they were fired from close range. In the army firing at Churat, Showkat Ahmad and Saida Banoo had died on the spot and Neelofar Jan succumbed to her injuries at SMHS the next day.
Nabza said that the women did not allow the army to take away three youth they had arrested despite firing. "The army men had caught three youth in the nearby Khargund village and were taking them along while hurling abuses at them.
Some women were already following the army men asking for release of the three youth and they were joined by dozens of other women in our village, who compelled the army to release the youth," Nabza told media. Nabza said that soon after they released the youth, the army soldiers opened fire indiscriminately on women gathered there.
"My son had returned from tuitions minutes before the army reached the village. On seeing the army men taking the youth along, he moved to his uncle's house with my consent. But the army men fired at him there," Nabza said. Another relative of Aqib who witnessed the incident said that the army fired bullets on the houses as well.
"Aqib was lying in a pool of blood on the veranda of his uncle's house," he said.