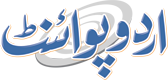 Curfew Continues In IOK To Prevent Demos On Black Day
Rukhshan Mir (@rukhshanmir) Published July 20, 2016 | 08:06 PM
ISLAMABAD, (UrduPoint / Pakistan Point News - 20th july, 2016) : The puppet authorities continue to impose strict curfew across the Valley for the 12th consecutive day to prevent people from staging demonstrations on the Black Day, on Wednesday . According to KMS, call for the observance of the Black Day has been given by the government of Pakistan and Hurriyet leaders including Syed Ali Gilani, Mirwaiz Umar Farooq, Muhammad Yasin Malik, Shabbir Ahmed Shah and Aasiya Andrabi. The authorities had imposed curfew in the territory following the extrajudicial killing of Hizbul Mujahideen commander, Burhan Wani, by Indian troops on July 8.
The killing of Burhan Wani had triggered Intifada in the territory in which 48 people have been killed so far and over 3,000 others injured due to the firing of bullets, pallets and tear gas shells by Indian troops and police personnel.
The occupation authorities continue to put all Hurriyet leaders under house arrest or illegal detention to prevent them from leading demonstrations against the killings.
The Kashmir Valley is facing an acute shortage of essential commodities including food and medicines due to the curfew for the past almost two weeks. No newspaper could hit the stand on the fifth day due to the media gag by the authorities while internet connectivity on all mobile phones remained suspended for the ninth day in the Valley.