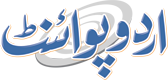 Feasibility Study For Cancer Hospital In Capital Completed
Faizan Hashmi Published August 16, 2016 | 06:52 PM
ISLAMABAD, (UrduPoint / Pakistan Point News - 16th August, 2016) : A feasibility study has been completed to establish a cancer hospital in Islamabad which would provide comprehensive treatment for all types of cancers.
On the basis of recommendations of feasibility study, a PC-1 for establishment of cancer hospital has been submitted to Ministry of National Health Services with total cost of around Rs.21 billion. The PC-1 is presently in process of approval in the Ministry.
Official sources on Tuesday said after its approval, the PC-1 would be forwarded to Ministry of Planning and Development for consideration by CDWP & ECNEC. The sources said a consultants firm - M/S Progressive Consultants was hired through a competitive bidding process to conduct feasibility study for establishment of cancer hospital in Islamabad. The feasibility study includes Conceptual Architectural Design, Cost Estimates of the Construction Work, Medical Equipment, HR Requirements and Recurring Cost after establishment of the Cancer Hospital, and to develop the PC-1 on basis of Feasibility Study.
The sources said the proposed 500 bedded cancer hospital in Federal Capital would also ensure imparting postgraduate, undergraduate and paramedical training in all branches of oncology to generate trained medical and paramedical manpower for Pakistan. In this regard, funds amounting to Rs.
300 million have been allocated for current fiscal year. With regard to site for construction of cancer hospital, the sources said 20-25 acre land is required for state of the art Cancer Hospital and added for this purpose Chairman, Capital Development Authority (CDA) has been asked to provide land at suitable place, where people from all over Pakistan can easily approach. -92c