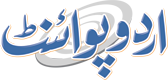 Health Experts For Creating Awareness On Hepatitis B, C
Mohammad Ali (@ChaudhryMAli88) Published July 28, 2016 | 07:39 PM
ISLAMABAD, (UrduPoint / Pakistan Point News - 28th july, 2016) : Health experts on Thursday stressed the need to create awareness among people about preventive measures to protect from hepatitis B and C. "We need to act now to stop people from dying needlessly from hepatitis," medical experts said this while addressing a symposium organized here at Maroof International Hospital on World Hepatitis Day. Professor Muzaffar Latif Gill from Maroof International Hospital said that it was high time to mobilize a response to hepatitis on the scale similar to that generated to fight other communicable diseases like HIV/AIDS and tuberculosis. He said that this requires a rapid acceleration of access to services and medicines for all people in need.
These efforts are made easier by the declining price of hepatitis C medicines. Associate Dean of Agha Khan University, Professor Wasim Jaffari said that in Pakistan 20 million people are suffering from hepatitis B and C.
He added the death toll is about 300,000 per year due to hepatitis B and this can only be avoided by timely treatment of hepatitis B and C.
He said that the government and civil society have to strive hard to achieve the goal of making Pakistan free from hepatitis B and C by 2030. Professor Masood Saddiqui talked about methods of prevention of hepatitis including immunization of new born babies,sterilization of surgical instruments and proper screening of blood products before transfusion of blood. Prof Shoaib Shafi said that in Pakistan hepatitis B and C treatment should be the top priority as 20 million people in the country were suffering from hepatitis B and C. Other experts said that hepatitis B and C infections were transmitted through contaminated blood as well as through contaminated needles and syringes in healthcare setting and among people who inject drugs.
The viruses can also be transmitted from an infected mother to her newborn child, they said.