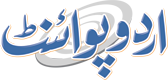 Interfaith Harmony Conference Promotes Unity, Tolerance Among Religions, Calls For Accountability In Jaranwala Incident
Mohammad Ali (@ChaudhryMAli88) Published September 03, 2023 | 09:20 PM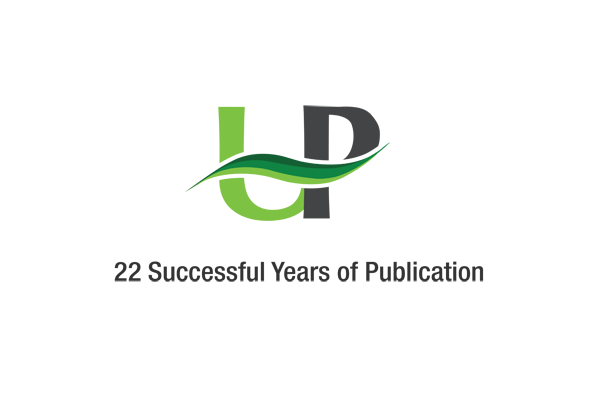 ISLAMABAD, (UrduPoint / Pakistan Point News - 3rd Sep, 2023 ) :Religious leaders and scholars from diverse religious backgrounds converged at the Interfaith Harmony Conference recently held at the Pakistan National Council of the Arts in the Federal capital.
The conference, organized by the Ministry of Religious Affairs and Interfaith Harmony, served as a platform for prominent figures to advocate for unity, peace, and tolerance among different religious communities.
Minister of Religious Affairs and Interfaith Harmony, Aneeq Ahmed, opened the conference with a powerful message of unity. He strongly condemned any distortion of faith and emphasized the need for all religions to come together. He shed light on the recent tragic incident in Jaranwala, expressing his belief that such incidents should never have occurred.
Minister Aneeq also pointed out that neighbouring India had witnessed even worse atrocities against various communities, highlighting that the lives lost among Christian brethren in India were not just Christians but "our brothers." He extended his message of inclusivity by highlighting the divine nature of all scriptures, including the Torah, Psalms, Bible, and the Holy Quran, affirming that these are all divine revelations, with the Quran being the final one.
Pakistan Ulema Council Chairman Hafiz Muhammad Tahir Mahmood Ashrafi, who also serves as the President of the International Interfaith Harmony Council, shared valuable insights on the importance of religious cohesion. He emphasized that the teachings of islam inherently advocate for peaceful coexistence among all communities.
Ashrafi made it clear that the individuals allegedly involved in the Jaranwala incident were not representatives of any religion but rather of extremism and terrorism.
Expressing deep regret over the Jaranwala incident, Ashrafi extended heartfelt apologies to the Christian community. He personally met with Christian leaders to seek forgiveness, reaffirming the commitment to mutual respect and understanding.
However, he also voiced concerns about Pakistan's judicial system acknowledging that if the perpetrators of the Joseph Colony incident had been properly prosecuted, a shameful recurrence in Jaranwala could have been averted. He pointed out several instances of blasphemy and desecration cases awaiting resolution in trial courts, which had remained undecided for years.
Ashrafi mentioned that numerous individuals had been apprehended in connection with the Jaranwala incident and expressed optimism that they would expeditiously receive fair legal treatment in accordance with the country's laws.
Mufti Muneeb ur Rehman emphasized the need to discard the term 'minorities' and asserted that "regardless of our religious affiliations, we all share a common identity as Pakistanis." He raised concerns about the nomenclature of religious groups in Pakistan, urging the government to consider more inclusive terms.
He reminded everyone that the rights granted to Muslims by the Constitution were equally applicable to all Pakistanis, irrespective of their beliefs.
Mufti Muneeb also stressed the importance of using appropriate terms, such as Christian for followers of Jesus Christ and specific terms like Jewish, Sikh, Hindu, and Buddhist for followers of those respective faiths.
In line with the spirit of inclusivity, Mufti Muneeb suggested refraining from using the term 'infidel' if it carries negative connotations about certain groups. He challenged the notion that terrorism is tied to religion and emphasized that it stems from individual actions. He called for the nation to prioritize combating terrorism and corruption above linguistic debates.
Mufti Muneeb acknowledged the importance of unity in safeguarding the respect of religions and holy books.
He called upon adherents of different faiths to stand united against any disrespect towards sacred figures or scriptures. He also cautioned against providing refuge to individuals who commit blasphemy against revered personalities or holy texts, emphasizing that such acts should not be tolerated.
Several other faith leaders and scholars, including Bishop Sarfraz Peter, Pastor Emmanuel Khokhar, Sardar Santok Singh, and Archbishop Dr. Joseph Arshad, made significant contributions to the conference. They emphasized legislative measures to control religious violence, the elimination of hate materials from national curricula, and the need to shun discriminatory attitudes towards minority communities.
Proposing an enabling environment across the nation, Pastor Emmanuel Khokhar stressed the importance of immediately stopping the teaching of hate material in educational institutions. He urged the government to ensure the swift trial of all those allegedly involved in the Jaranwala tragedy.
Sardar Santok Singh proposed the creation of Amman Committees at the grassroots level to promote peace and tranquillity in all segments of society. On behalf of the Sikh community, he pledged continued participation in nation-building programs.
Archbishop Dr. Joseph Arshad emphasized that faith leaders would persist in their efforts for peace, progress, and prosperity in Pakistan. He called upon relevant authorities to use all possible means to create an environment of religious harmony.
In addition to these faith leaders, religious scholars and figures, including Dr. Abdul Qadir Haroon, Maulana Abdul Rauf, Air Marshal (retd) Farhat Hussain Malik, Emil Darinoz Tekin, Dr. Sarfaraz Awan, and Bishop Nadeem Kamran, contributed their insights during the conference.
The conference drew participation from a diverse range of diplomatic representatives, including those from the United Kingdom, United States of America, Japan, Austria, Italy, Germany, Poland, Turkiye, Indonesia, Turkmenistan, Sweden, Finland, Palestine, Jordan, Myanmar, Iraq, Switzerland, Mauritius, Kazakhstan, Norway, Maldives, and more.
The diplomatic community members stood united in their pledge to foster an atmosphere of harmony and tolerance, reflecting the sentiment echoed by the speakers and participants from various faith backgrounds. They unanimously recognized the essential role of unity among religions for Pakistan's progress and global peace.
The conference's key objectives included the protection of rights and laws for the Christian community and other religious minorities. Speakers emphasized that safeguarding these rights was not just a legal obligation but a moral duty aligned with the teachings of Islam.
As the conference concluded, a resounding demand for accountability emerged, particularly concerning the Jaranwala incident. Participants called for a thorough investigation and appropriate punishment for those found responsible, emphasizing that justice must prevail, regardless of religious affiliations, to maintain social harmony and uphold the principles of justice.
In response to recent interfaith disturbances and acts of violence, the faith leaders passed a unanimous resolution, fostering interfaith harmony, promoting religious tolerance, and nurturing peaceful coexistence among all communities in Pakistan.
The Ministry of Religious Affairs and Interfaith Harmony successfully convened the 'Interfaith Harmony Conference,' bringing together faith leaders, religious scholars, diplomats, and individuals from all walks of life. The event demonstrated a united vision of unity and inclusivity, drawing inspiration.
/778