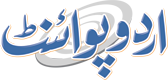 Janshan-e-Azadi Sports Festival Begins In Chitral
Mohammad Ali (@ChaudhryMAli88) Published August 11, 2016 | 07:30 PM
PESHAWAR, (UrduPoint / Pakistan Point News - 11th August, 2016) : Chevdook Club recorded opening day victory against Jang Bazar Club in the opening football match part of the week long Janshan-e-Azadi sports Festival, which got under way under the aegis of Malik Saad Shaheed Sports Trust at various venues in District Chitral on Thursday. Arshad Khan, Chief Admin Officer of the Malik Saad Shaheed Trust was the chief guest on this occasion.
Organizing Secretary Hussain Ahmad, officials of the District Govt, players and large number of spectators were also present. Before the start of the opening match the players of both the teams were introduced to the chief guest.
Besides football, other events comprising table tennis, badminton, tug-of-war, culture show and a polo match would be organized in connection with the Independence Day celebration. The match between Chevdook Club and Jang Bazar provided great thrill wherein both the teams scored one goal each till the end of the stipulated 70-minute time.
For Chevdook Club Shakir Ullah slammed in a beautiful goal while for Jang Bazar club Shakeel netted a fine goal to make the tally 1-1. To decide the fate of the match both the teams were awarded five each penalty kicks on which Chevdook Club scored on all five attempts while Jang Bazar missed a goal.
Shakir Ullah, Gul Roze, Yasir, Nisar and Imran were the scorers for the winners while for Jang Bazar Shakeel, Ghani, Hizbullah, and Wahid succeeded in scoring and Aftab missed the target. The closing ceremony will be organized of all the events at District Council Hall wherein District Nazim Magfirat Shah will grace the occasion as chief guest on August 14, the day of the Independence Day, followed by a grand culture show in the football ground.