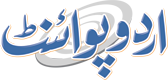 JKPL Urges India To Start Dialogue On Kashmir Issue
Mohammad Ali (@ChaudhryMAli88) Published August 11, 2016 | 03:16 PM
MUZAFFARABAD, (UrduPoint / Pakistan Point News - 11th Augst,2016) : The Chairman Jammu & Kashmir People's League (JKPL) and Executive member of Hurriyat (M), Mukhtar Ahmad Waza has said that India must start a political dialogue to resolve the Kashmir dispute as per UN resolutions. He said in an interview to a local newspaper in Srinagar on Thursday. He said that the rulers of New Delhi employed all sorts of oppression to suppress the freedom movement in Kashmir since 1947 but they could not succeed. Waza said that 18 resolutions are lying in UN regarding Kashmir and 154 meetings were held between the heads of India and Pakistan till today to resolve the Kashmir tangle but still the Issue is unsettled and still here is a lot of blood shed over the issue.
Waza, while quoting some historical facts about Kashmir said that the First PM of India Pandit Jawahar Lal Nehru promised us at historical Srinagar Lal Chowk in 1948 to hold plebiscite in Jammu and Kashmir once the situation is normal in the state.
But he never fulfilled his promise nor did his successors fulfill the promises given to Kashmiri's by their predecessors. Mukhtar Waza asked Indian rulers to change its stereotype hard stand on Kashmir issue and start a political dialogue to resolve this long pending issue according to the wishes and aspirations of the people of Jammu and Kashmir.