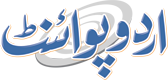 Militants Bomb Shell Oil Pipeline In Nigeria: Local
Rukhshan Mir (@rukhshanmir) Published August 01, 2016 | 11:28 AM
WARRI, Nigeria, (UrduPoint / Pakistan Point News - 1st August, 2016) - Nigerian militants on Sunday blew up a crude pipeline operated by Anglo-Dutch oil giant Shell in the restive oil-producing south, residents said.
"The incident occurred at about 1:00 am near Odimodi community in Delta State with the velocity of the blast shaking apartments in the community amidst a huge ball of fire," said local resident Endoro Newworld.
"The trunk line known as Trans Ramos belongs to the Shell Petroleum Development Company (SPDC), he said. "At sunrise, a group from the community in company of the SPDC surveillance team was able to locate the site of the blast," he said.
Another resident who did not want to be identified told AFP the pipeline had been previously targeted by militants. "Precisely on the 22nd of this month, there was a failed attempt to attack the same facility, hence we were expecting that security in the area would have been tightened, but we are really disappointed that they succeeded this time," he said.
There were no details available about the damage or any possible casualties.