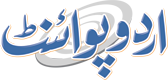 NAP Being Implemented;achieving Desired Results: Tariq Fazal
Rukhshan Mir (@rukhshanmir) Published August 11, 2016 | 06:33 PM
ISLAMABAD, (UrduPoint / Pakistan Point News - 11th August, 2016) : State Minister for Capital Administration and Development Division (CADD) Tariq Fazal Chaudhry has said National Action Plan (NAP) was being implemented with spirit and achieving desired results. Talking to a private news channel, he said law enforcement agencies were rendering unprecedented sacrifices in war against terrorism and their services are highly commendable.
He said all stakeholders were united on national security issues and no compromise would be made on it. The Minister said Pakistan had been victim of terrorism and fighting against the menace.
He said NAP has achieved immense success and would continue till achievement of all objectives. To a question, he said development of the country is linked to the security situation so it is imperative to maintain peace and steps are being taken in this regard. The minister said the government is very clear on security of the country and there would be no compromise over it. He said all political parties should join hands with the government on national issues to resolve with unity.