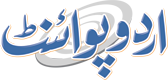 Norway's Sovereign Fund Posts Positive Second Quarter Return
Faizan Hashmi Published August 17, 2016 | 04:21 PM
OSLO, (UrduPoint / Pakistan Point News - 17th Augst,2016) : Norway's sovereign wealth fund, the world's biggest, posted a positive return Wednesday for the second quarter, despite market pressure from Britain's decision to leave the EU. The fund registered a return of 1.3 percent, or 94 billion kroner ($11.5 billion, 10 billion euros), putting its value at 7.18 trillion kroner ($876 billion, 777 billion euros) at the end of the quarter, the central bank said Wednesday. Real estate, which represented 3.1 percent of the portfolio, dragged the fund down, posting a negative return of 1.4 percent. Shares, which accounted for 59.6 percent of the fund's portfolio, and fixed income, which represented 37.
4 percent, performed better posting returns of 0.7 percent and 2.5 percent respectively.
Trond Grande, deputy chief executive officer of Norges Bank Investment Management said: "After a period of relatively stable markets at the beginning of the quarter, the British decision to leave the EU sparked a sharp decline in Europe.
"Markets recovered relatively quickly, but with major variations between sectors. Financials, for example, performed weakly." The fund registered a negative return of 0.6 percent in the first quarter losing some 100 million Euros every day, or 85 billion kroner ($10.4 billion,9.2 billion euros) for the period.