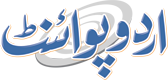 Pakistan Moving On Path To Progress, Development: Pervaiz
Fahad Shabbir (@FahadShabbir) Published August 27, 2016 | 09:40 PM
LAHORE, (UrduPoint / Pakistan Point News - 27th August, 2016) : Federal Minister for Information, Broadcasting National Heritage Senator Pervaiz Rashid Saturday said the government in its first three years had put Pakistan on path to progress and development and it was now moving forward.
Pakistan of 2016, he said, was far better than that of 2013 when the PML-N government came into power, and it would progress further till 2018. The minister was spaeking at the inaugural ceremony of 16th Textile Asia International Exhibition and later talking to media persons here at Expo Centre.
He said the Pakistan Muslim League-Nawaz (PML-N) believed in the politics of development. Its government would again fail the negative politics through its public service and development projects.
Pervaiz Rashid said Prime Minister Muhammad Nawaz Sharif had highlighted those benefits of motorways 30 years ago which were mentioned by Imran Khan while inaugurating a motorway project in Khyber Pakhtunkhwa a few days ago. He said Pakistan Tehreek-i-Insaf (PTI) Chairman Imran Khan had lost trust in democracy, the Supreme Court (SC) and even in himself.
If he had moved the SC then why he was staging sit-ins and similarly, once he had staged a sit-in and done negative politics then why did he move the court, he questioned. He said the government would abide by the apex court's decision and asked as to whether Imran would accept the court's orders.
The people of the country, he said, did not want sit-ins any more rather they wanted industrial exhibitions and economic activities. The minister said Altaf Hussain's hate and inciting speeches were the reason of attacks on media houses in Karachi. He recalled that in the past Altaf's single call caused shutter-down, wheel jam, killing of innocent citizens, and bring life in Karachi to a standstill. He said Altaf Hussain had now become a symbol of reproach and scalding as his own people were now even avoiding to take his name. He could no more close down the port city and even display his pictures in the country. Pervaiz Rashid said Pakistan had asked the United Kingdom to take action against Altaf hussain. He said restoration of peace in Karachi could not have become possible, had Prime Minister Muhammad Nawaz Sharif not given a nod for the Karachi operation.
After assuming the Prime Minister's office, Nawaz Sharif had spent three consecutive days in the port city and took on board all political parties, including PPP, MQM, PTI, JI, JUI-F, and ANP as well as the business community, civil society and media for launching the operation to purge Karachi of terrorism, target killings, extortion (Bhhatha Khori) and street crimes, he mentioned. He said before the PML-N government, Karachi used to wear a deserted look on Eids and other gala days but for the last two years, its markets, shopping malls, and bazaars remained open throughout nights during even Eid days. In the past, he said, Pakistan used to suffer several terrorist attacks in a day but today terrorists were on the run, as the present government had broken their network. Pervez Rashid said the Rangers, Police, national security institutions, civil society, media men and lawyers had been rendering sacrifices for the restoration of peace in Karachi and elimination of terrorism from across Pakistan.
To a question, he said Pakistan's exports had made a quantum leap during last fiscal year, however, currently they showed downward trend due to decrease in value of goods world over.
About increase in Bangladesh's exports, he said that country had been enjoying democracy for the last 20 years, and it also had reaped economic benefits given by other countries, which Pakistan could not avail due to Pervaiz Musharraf's 'adventure'. Regarding regional cooperation, the minister said all the regional countries should make progress on issues such as human trafficking etc while sorting out mutual differences through the dialogue process.
He cited the Pakistan government was striving hard to transform SAARC as a strong economic bloc, citing the example of Europe, South America and ASEAN. He viewed that today, economic stability was the guarantee of the country's progress and prosperity.
That was why the PML-N government was taking steps to put Pakistan on path to fast economic development, while prioritizing energy sector, restoration of peace, expanded telecommunication and roads network, which was definitely ensuring industrial and economic development, removing unemployment and poverty, and improving common man's life. Pervez Rashid said the PML-N believed in politics of economic development and not in politics of sit-ins, and it was also not afraid of negative political activities.
When the protesting politicians had been staging unjustified sit-ins at D-Chowk Islamabad, the PML-N leadership was deliberating on developmental projects with the Chinese leadership. Though with six-month delay due to PTI's sit-in, they succeeded to manage successful visit of the Chinese President to Islamabad, who promised to help end energy crisis and improve road infrastructure in Pakistan.
For the purpose, he added, China had been installing $36 billion energy generation projects, gas-fired and coal-fueled, besides embarking upon a number of road projects. During Punjab Chief Minister Shehbaz Sharif's recent visit to China, the Chinese leadership gave him the title of 'Punjab Speed', which was a great honor for the entire Pakistan, he added. The minister said Pakistan in the past was known in the world for terrorism, poverty, ignorance and loans, but now for the first time in its history, it was being recognized as a fast developing economy.
International newspapers and media, which had in the past predicted that Pakistan was going to be bankrupt, were today in all praise for its fast economic development, he added. He said for the first time, the foreign exchange reserves reached as high as $23 billion as Pakistan's economic growth rate had also improved.
Now the country did not need to take any package from the IMF. He stressed the need for holding industrial and business exhibitions on regular basis, saying these activities were crucial in economic development of a country.
The minister also congratulated organizers and office-bearers of All Pakistan Readymade Garments Manufacturers and Exporters Association (PRGMEA) for holding a successful exhibition. Local and foreign industrialists established 450 stalls at the exhibition.