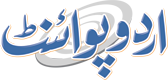 Pakistan Not Soft State For Smugglers, Terrorists: Achakzai
Ijaz Ahmad Published October 02, 2023 | 11:15 PM
Caretaker Provincial Minister for Information, Jan Achakzai on Monday said that Pakistan is not a soft state for smugglers and terrorists
ISLAMABAD, (UrduPoint/Pakistan Point Mews Oct 02, 2023) :Caretaker Provincial Minister for Information, Jan Achakzai on Monday said that Pakistan is not a soft state for smugglers and terrorists.
All out efforts are being made to identify sponsors and supporters of terrorists in this region, he said while talking to ptv.
There is a zero tolerance for smuggling and terrorism,
he stated. The Caretaker government is taking all possible steps to monitor illegal trade of food, tyre, oil, or any other items through borders, he said.
A powerful vigilant system is being ensured alongside the borders to control infiltration of non-registered foreigners including Afghan, he said. In reply to a question, he said Chief of Army Staff has given clear statement regarding terrorism.
We appreciate the stand, support and resolve of Army Chief to wipe terrorism from this country, he said. Condemning recent incident of terrorism in Mustang area of Baluchistan, he said there was no proper checking system on borders.
After fencing on borders, he said, we have developed a proper mechanism of checking the people.
The Caretaker government is determined to wipe out the financial supporters and sponsors of terrorists from this country, he said.

Meanwhile, senior leader of Pakistan Muslim League-N, Qaiser Ahmad Sheikh while talking to State news Channel said that an elected government with heavy mandate could quell the menace of terrorism and smuggling from Pakistan.
In reply to a question about delay in general elections due to new wave of terrorism, he said Pakistan had been fighting war on terrorism for the last two decades. He made it clear that elections will not be postponed by any reason.
Pakistan Peoples Party leader Shaista Khosa said that election date should not be extended due to terror incident in Mustang area. Lauding the role of Army Chief and determination for smashing any form of terrorism, she said that Law Enforcement Agencies and Pakistan Army had played vital role in war against terrorism.
About elections, she said people will decide the fate of Pakistan by electing representatives in the next elections.
She said the PPP and PML-N, are fully prepared for general elections.