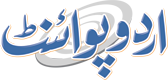 Population Census To Be Conducted Next Year: NA Told
Fahad Shabbir (@FahadShabbir) Published August 10, 2016 | 11:17 PM
ISLAMABAD, (UrduPoint / Pakistan Point News - 10th August, 2016) : Parliamentary Secretary for Finance Rana Muhammad Afzal Khan said Wednesday the government would conduct Population Census in the country in March next year and funds had been allocated in this regard. Speaking during question hour in the National Assembly, the parliamentary secretary said earlier the census was delayed due to non-availability of the required security forces personnel as Army was engaged in Operation Zarb-e-Azb. He said all out efforts were being made and consultations were underway with the stakeholders for transparent and fair census acceptable to everyone. Replying to another question, the Parliamentary Secretary said another registration survey of Benazir Income Support Programme (BISP) was being launched March, next year.
He added that current management of BISP had safeguarded separation of functions to ensure transparency and efficiency of the organization. He said BISP was already adhering zero-tolerance policy against malpractices and corruption, adding complaints regarding employees were dealt strictly in light of BISP service regulation.
Rana Afzal said foregoing in view, seven employees were suspended, 112 employees were show caused while seven cases of employees were forwarded to FIA for criminal proceedings. Moreover, he added, Departmental committees were formed at various levels for vigilance purpose and BISP had developed a rigorous technology enabled beneficiary complaint management system being operated at Tehsil levels.