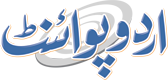 PPP MNA Advocates More Effective Role Of Standing Committees
Sumaira FH Published August 08, 2016 | 08:21 PM
ISLAMABAD, (UrduPoint / Pakistan Point News - 8th August, 2016) : Pakistan Peoples Party's MNA Belum Hasnain on Monday called for more effective role of standing committees of the parliament. The standing committees' role, she said, was just limited to general oversight as they could give recommendations, whose implementation depended on the executive.
For an effective parliament in its truly sense, the committees would have to be made more powerful and independent, she said talking to APP. Belum Hasnain, who is member of the National Assembly's Standing Committee on Information and Broadcasting, said during the last three years, first Marvi Memon and then Pir Aslam Bodla being the chairpersons run the committee's affairs in a good manner but some of its recommendations had not been implemented by the executive. Belum Hasnain said the Bill on Right to Information had been lingering on as it had not been tabled in any of the houses of the Parliament so far.
Similarly, the code of conduct for electronic media approved by the standing committees was not implemented properly, she added. She said the Paksitan Electronic Media Regulatory Authority (PEMRA) should take strict action against the media houses which violated the code of conduct regularly.
The mount of fines imposed on channels for code violations should be increased as they earned hundreds of millions of rupees due to violations but were fined just Rs 50,000 to 100,000, which was a paltry amount.
About women empowerment, the Member of the National Assembly (MNA) said things had improved during last 10 to 15 years but still there was need to take more steps in this regard.
Women members, she added, were now playing a very active role in the proceedings of the National Assembly. Their contribution in Question Hour and legislation process was satisfactory, she said. Belum Hasnain said Kashmir was an international issue and should be resolved as per the wishes of the Kashmiri people. The Pakistani media should give more coverage to the ongoing freedom struggle and Kashmiris genocide at the hands of Indian occupation forces, as Kashmir was the core issue between India and Pakistan and its peaceful resolution was key to durable peace not only in South Asia but in the entire world, she added. To a question, she said the appointment of a new and young chief minister in Sindh would help improve governance in the province.
Qaim Ali Shah had served the province for a long time and his services would be remembered by the people of Sindh, she said.