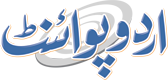 PU Library Organises Introductory Programme Of Books
Muhammad Irfan Published November 20, 2023 | 08:59 PM
Punjab University Library on Monday organised an introductory programme of 'Ghubar-e-Khatir' by Maulana Abul Kalam Azad and 'Mecca: The Sacred City' by Ziauddin Sardar
LAHORE, (UrduPoint / Pakistan Point News - 20th Nov, 2023) Punjab University library on Monday organised an introductory programme of 'Ghubar-e-Khatir' by Maulana Abul Kalam Azad and 'Mecca: The Sacred City' by Ziauddin Sardar.
On this occasion, Chief Librarian Dr Muhammad Haroon Usmani, Director General Public libraries Punjab Kashif Mazoor, Institute of English Studies' Associate Professor Dr. Shahzeb Khan, faculty members and students were present.
Exploring Maulana Abul Kalam Azad's Legacy, Kashif Mazoor, delivered a compelling talk on "Ghubar-e-Khatir." He provided a detailed insight into Maulana Azad's life, his role in the freedom struggle and the unique prose style of this collection of letters.
He intriguingly noted the distinct divide among prose readers—those who have read "Ghubar-e-Khatir" and those who haven't.
Unveiling the Significance of "Mecca", Dr. Shahzeb Khan delved into the historical and religious significance of "Mecca: The Sacred City" by Ziauddin Sardar. His talk traced the evolution of Mecca from its origins to its pivotal role as a religious center.
Dr. Muhammad Haroon Usmani extended sincere thanks to the speakers for their insightful presentations.
He also acknowledged the lively and engaged participation of the audience, emphasizing the vibrant exchange of ideas that defines the book club programs at Punjab University Library.