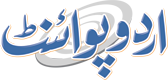 Sardar Yousaf Categorically Denies Demanding/receiving Iranian Hajj Quota
Faizan Hashmi Published July 21, 2016 | 07:35 PM
ISLAMABAD, (UrduPoint / Pakistan Point News - 21th july, 2016) :Minister of Religious Affairs and Interfaith Harmony Sardar Muhammad Yousaf Thursday categorically denied receiving Iranian Hajj quota from Saudi Arabia saying the ministry has no intentions to demand Iranian Hajj quota. Briefing the National Assembly Standing Committee on Religious Affairs and Interfaith Harmony chaired by MNA Hafiz Abdul Karim, here he said the Saudi government has not yet decided about Iranian quota issue.
It is possible that Iranian Hujjaj may go to perform Hajj this year. The hajj quota granted voluntarily granted by Saudi Arabia to Pakistan would be welcomed. He said the no foreigner could go for performing Hajj from Pakistani territory.
Strict action would be taken against the Hajj Group Organisers (HGO) on violation of the agreement. Sardar Yousaf said the intending hujjaj are being provided extensive training this year.Hujjaj would be provided a special tracking system to know exact location of the pilgrims during Hajj.
A device would be fixed in the wrist watches, bracelets or rings of Hujjaj (pilgrims) to help monitoring team to keep their track.
He said the tracking system with the help of Global Positioning System (GPS) and satellite system would ensure timely help of a pilgrim in trouble and trace the missing ones.
The system would also be attached with mobile phones of the pilgrims, which would be helpful in ascertaining their location, he added. The victims of crane accident have not yet been compensated by the Saudi government.The government has paid double compensation to the heirs of government hajj scheme of Mina tragedy.
Ministry did not compensate the Aqama holders, who were injured or died in accident during Hajj 2015. Ms Shagufta Jumani said the women pilgrims should be trained about offering collective Namaz (Bajamaat). Ali Muhammad Khan said the performance of the ministry should be thoroughly checked.The meetings of the committee should be held regularly. Committee members should also be taken on board in important decision making process of the ministry.