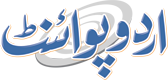 SCCI, Zamung Kor Sign MoU For Welfare And Education Of Orphan Children
Umer Jamshaid Published September 14, 2023 | 05:29 PM
Sarhad Chamber of Commerce and Industry (SCCI) and Model Institute of State Children 'Zamung Kor' have signed a memorandum of understanding aiming to support the education and training of orphan children under its social corporate responsibility and collaborate in common interest initiatives
PESHAWAR, (UrduPoint / Pakistan Point News - 14th Sep, 2023 ):Sarhad Chamber of Commerce and Industry (SCCI) and Model Institute of State Children 'Zamung Kor' have signed a memorandum of understanding aiming to support the education and training of orphan children under its social corporate responsibility and collaborate in common interest initiatives.
In this regard, a formal Memorandum of Understanding (MoU) was signed by SCCI acting president Ijaz Khan Afridi and Zamung Kor Director Naja Mus Sahar during a ceremony held at the Model Institute of State Children on Thursday.
On the occasion, the secretary social welfare department, the government of Khyber Pakhtunkhwa Ziaul Haq, the Secretary General of the chamber Sajjad Aziz, officials from Zamung Kor and the Social Welfare Department were present.
According to the agreement, both institutions will promote activities of mutual interests, building of academia and industry linkages along with joint training sessions and collective efforts for education of orphan children.
On the occasion, officials briefed the acting president of SCCI Ijaz Khan Afridi regarding the Zamung Kor in an elaborate manner.
Ijaz Afridi while addressing the agreement signing ceremony appreciated Zamung Kor for services and initiatives for state children, their welfare and education.
He hoped the MoU would play a vital role in the welfare of orphan children through joint working.
Besides, he said efforts would be initiated to build up industries-academia linkages and job-based/skill training programs for orphan children.
Ijaz Afridi said SCCI had so far signed a memorandum of understanding with more than 16 public and private sector universities and government-relevant institutions.
He said today's agreement with Zamung Kor was part of our initiative toward the promotion of linkages between government institutions.
He stressed the promotion of linkages between industries and institutional cooperation was the dire need of the hour.
Later, the SCCI acting chief paid a visit to various sections of Zamung Kor.
On occasion, Ijaz Afridi along with Secretary of Social Welfare Ziaul Haq inaugurated a state of art new model block and also inspected various parts of the newly built model block.