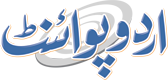 Sindh Possesses Enormous Cultural Heritage: Governor
Mohammad Ali (@ChaudhryMAli88) Published July 21, 2016 | 10:44 PM
KARACHI, (UrduPoint / Pakistan Point News - 21th july, 2016) : Governor Sindh Dr. Ishrat ul Ebad Khan has said that the province possesses an enormous cultural heritage as its history dates back to Indus valley civilization and due to this very fact it is appreciated and recognized around the world. This he said while addressing at the re-launch of British Council Library at Karachi (BCLK) here Thursday. He was of the view that the provincial government was fully aware of the importance of rich cultural heritage of Sindh and was attaching top priority to its protection.
International organizations including British Council could play an important role in this regard and their cooperation would be acquired to preserve this heritage, he added. Ebad said to revive and regenerate the passion of reading specially amongst the youth, the availability of well equipped and better managed libraries are important tools.
Recalling his visit of Britain about four years ago, the Governor Sindh said he met the high ups of British Council in London and requested them to re-open Karachi Library at its earliest so as to ensure provision of authentic books to the students. He said re-opening of Karachi and Lahore Libraries would facilitate the students of these cities immensely.
With the availability of authentic and renowned books coupled with digital material and on-line reading, this library would be very helpful to the students as they would not only benefit from their study related material but also have an opportunity to acquire information of their field of interest, he added.
Governor Sindh said that the re-opening of Library in Karachi is another proof of improvement of law and order in Karachi for which the role of law enforcement agencies is very commendable.
He lauded the role of British Council in enhancing standard of education, development of fine arts and promoting English learning in the province. The British Council is engaged in above sectors from the independence for which the people of Sindh are very thankful to British Council, he added. Special Assistant to Chief Minister on Culture Ms.
Sharmeela Farooqui said lack of the habit of reading specially in students was very unfortunate for which internet was also responsible. We all must focus our attention towards improving this scenario, she added. British Deputy High Commissioner in Karachi Ms.
Belinda Lewis said she has always been a library visitor from the very beginning. She pledged to do her utmost for expansion and improvement in the library. Country Director of British Council Jim Booth said that the decision of closure of Library 15 years ago was very unfortunate but it was a matter of joy to have been able to restore the library.
He also highlighted different activities of British Council.