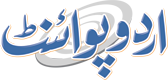 SIU Busts Gangs Of Burglars, Street Criminals
Muhammad Rameez Published August 05, 2016 | 09:17 PM
ISLAMABAD, (UrduPoint / Pakistan Point News - 4th August, 2016) : Special Investigation Unit (SIU) of Islamabad police has arrested six outlaws involved in burglary and street crime besides recovering weapons, three motorbikes and cash from their possession, a police spokesman said Friday. A team under the supervision of DSP Bashir Noon succeeded to apprehend two gangs of burglars and snatchers involved in street crimes.
SIU recovered two 30 bore pistols along with ammunition, three motorbikes and looted cash worth Rs 45,000 from them. They have been identified as Ikram,Gul Faraz, Mudassar, Ayaz khan,Habib and Oman.
During preliminary investigation, they confessed their involvement in multiple cases of burglary and street crime. They snatched purse, motorbikes, cash in various areas besides looting a shop after breaking its locks. They had already remained jail birds while further detailed investigation is underway.