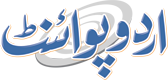 Olympics: Boxing On Brink After Rio Judging Controversies
Muhammad Rameez Published August 22, 2016 | 02:06 PM
RIO DE JANEIRO, (APP - UrduPoint / Pakistan Point News -22nd Augst,2016) - Bloody and bruised, Olympic boxing was left teetering on the brink of crisis at the Olympics with several fighters complaining they were the victims of bad judging decisions and a few alleging more sinister wrongdoing. The Games would not be complete without boxing controversy of one kind or another and governing body the AIBA was soon on the defensive in Rio after at least two highly debatable judging decisions, the most contentious being in the heavyweight final. Kazakh Vassiliy Levit appeared to have given Evgeny Tishchenko a thorough hiding, but the judges inexplicably made the Russian a unanimous points winner -- he was consequently booed up to the podium. The next day Irish bantamweight world champion Michael Conlan launched a foul-mouthed tirade at the International Boxing Association (AIBA) saying he had been "robbed" of his Olympic dream, again at the hands of a Russian. Conlan was enraged and accused the AIBA and judges of corruption -- an allegation immediately rejected by the AIBA, which threatened legal action to protect its integrity and that of Olympic boxing. But the boxing body then acknowledged that "less than a handful of decisions (were) not at the level expected" and sent home an undisclosed number of judges and referees. And a day later it "reassigned" one of its top executives who was in charge of helping run the Rio Olympic boxing. National boxing federations have so far been reluctant to criticise the AIBA, but Boxing Canada broke ranks with a strongly worded statement, warning that the sport's integrity was in serious jeopardy and hinted plans were afoot to force AIBA's arm. "Following questionable decisions and alleged corruption claims occurring at the Rio 2016 boxing competition, a global strategy is being put in place to ensure AIBA will address and correct the situation," Boxing Canada said.
It told AFP that it wants a "complete review" of what unfolded in Rio.
AIBA did not respond to a request for comment. - Triple Cuban success - ======================== AIBA made headlines when, just two months before Rio, it said that professionals would be allowed to compete for the first time in Olympic boxing history. It had already dumped the unpopular punch-counting method of scoring bouts in favour of a judging system like that used in professional boxing and removed headguards for men, leaving some fighters nursing nasty head wounds and facial cuts.
These three moves were designed to make Olympic boxing closer to the pros and hence more popular. In the event, only three professionals of debatable calibre took part and they all went home early. The fact the little-known pros never made it to the podium made a nonsense of criticism from some quarters that the rest of the field was in danger at the hands of the supposedly more adept pro fighters, AIBA said. The AIBA also said that while the controversial move to let pros take part at the Olympics was made in time for Rio, it is only in subsequent Games that its real impact will be seen. Back in the ring, the United States men won their first medals since 2008 but failed to get gold, as Cuba clinched titles in three of the 10 men's weight classes. American hot prospect Shakur Stevenson had to make do with silver after a split-points loss to Cuba's Robeisy Ramirez -- he now holds two Olympic titles at two different weights. It will not stop the 19-year-old Stevenson turning pro under the tutelage of Floyd Mayweather, who says the bantamweight will be a world champion. Claressa Shields of the US and the Briton Nicola Adams successfully defended their titles, while Estelle Mossely celebrated her 24th birthday by becoming the first French women's Olympic boxing champion -- and her fiance Tony Yoka won super-heavyweight gold.