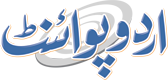 Olympics: Swim, IOC Scandals Overshadow Bolt's Advance
Muhammad Rameez Published August 18, 2016 | 02:58 PM
RIO DE JANEIRO, (APP - UrduPoint / Pakistan Point News - 18th Augst,2016) - Brazilian police detained two US swimmers and arrested a top International Olympic Committee official on Wednesday as scandal overshadowed the Rio Games and Usain Bolt's progress toward a new gold. Jack Conger and Gunnar Bentz were taken off a flight leaving Rio de Janeiro by authorities investigating doubts over their claim of having been mugged. That came hours after top European Olympic official Patrick Hickey was arrested in an investigation into black market Olympic ticket sales. Conger and Bentz, along with star US swimmer Ryan Lochte and squad member James Feigen, said they were held up at gunpoint in the early hours of Sunday. However Brazilian judge Keyla Blank ordered the passports of all four to be seized to prevent them leaving the country.
Lochte had already gone home. The Globo media organization posted a video online showing Conger and Bentz walking into a police station on Wednesday. They were released late at night "with the understanding that they would continue their discussions about the incident on Thursday," Sandusky said. Lochte, who returned to the US before Brazilian authorities ordered the swimmers' questioning, and Feigen, who remains in Brazil, will cooperate with the investigation, US broadcaster NBC reported. The four made headlines with their terrifying account while returning from a party. Lochte said they were held up by muggers posing as police as they left a party just after 4:00am.
In interviews, he described how he had a hand gun put to his head and handed over his money and wallet.