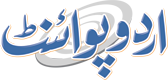 Peshawar Green Edge Past Red In Independence Day Hockey
Zeeshan Mehtab Published August 12, 2016 | 05:01 PM
PESHAWAR, (APP - UrduPoint / Pakistan Point News - 12th Augst,2016) : Peshawar Green edged past Peshawar Red by 3-2 in a thrilling match played in connection with the Independence Day Celebration here at Lala Ayub Hockey Stadium on Friday. Chairman KP Hockey Association and former Inspector General of Police Muhammad Saeed Khan was the chief guest on this occasion.
Secretary KP Hockey Association Syed Zahir Shah, President Peshawar District Hockey Association Haji Hidayat Ullah Khan, academy coaches Zir-Ur-Rehman were also present. The match was started on fast tempo and Peshawar Red opened the account in the 6th minute when Jehanzeb on the field attempt while Sajid tied the tally for Green team.
Again Peshawar Red got the lead through right-half Junaid but was tied by right winger Imran on the field attempt. At half-time both the teams were tied 2-2. It was the second session in which Peshawar Green and Peshawar Red shattered each other defence with rallies of attacks but in the first 30 minute play none of the team could get any lead.
It was only in the dying moments of the match when Peshawar Green sounded the board through full-back Yasin on the penalty corner and thus Peshawar Green won the match. At the end, the chief guest Muhammad Saeed Khan gave away trophies and cash prizes to the position holders.