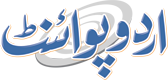 Japan, S. Korea Strike Conciliatory Note On War Anniversary
Faizan Hashmi Published August 15, 2016 | 03:23 PM
TOKYO, (APP - UrduPoint / Pakistan Point News - 15th Augst,2016) - Tokyo and Seoul struck a conciliatory note Monday on the anniversary of the end of World War II, with South Korea's president calling for a "future-oriented" relationship and Japan's prime minister denouncing the "horrors of war". Prime Minister Shinzo Abe sent a ritual donation to a controversial Tokyo war shrine but again avoided visiting it, in an apparent nod to China and South Korea. South Korean President Park Geun-Hye, meanwhile, called for a "future-oriented" relationship with Tokyo even as a group of Seoul lawmakers sparked official anger in Japan by visiting islets claimed by both nations. August 15 is an emotional date in both countries, remembered in Japan as the day in 1945 when wartime Emperor Hirohito announced the surrender.
In South Korea it is marked as the day Japan's harsh 35-year occupation of the Korean peninsula came to an end. China, which was partially occupied by Japan from the early 1930s to 1945, marks the end of the war on September 3.
A frequent flashpoint for nationalist tensions is Yasukuni Shrine, which honours millions of war dead including senior military and political figures convicted of war crimes after the conflict's end. Abe visited in December 2013, sparking fury in Beijing and Seoul and earning a rare diplomatic rebuke from close ally the United States. He has since refrained and reactions by China and South Korea to visits by cabinet ministers and lawmakers, while still critical, have become less intense. Separately, Abe and Emperor Akihito both reiterated Japan's commitment to peace at an official ceremony to commemorate the war dead. "We shall never again repeat the horrors of war," Abe said. Akihito expressed similar sentiments. "Reflecting on our past and bearing in mind the feelings of deep remorse, I earnestly hope that the ravages of war will never be repeated," he said.