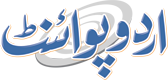 K-pop A Target In China-S. Korea Missile Row
Muhammad Rameez Published August 05, 2016 | 02:38 PM
SEOUL,(APP - UrduPoint / Pakistan Point News - 5th Augst,2016) - South Korea's Foreign Minister cautioned Friday against escalating a missile-defence row with China that has fuelled combative editorials in Beijing's state media and an apparent backlash against Korean tv and pop stars. "Whenever difficulties and challenges arise in South Korea-China relations...
we should not over-react," Yun Byung-Se said in a briefing to local reporters. The dispute has its roots in the announcement last month that South Korea would deploy a sophisticated US anti-missile system to counter the growing threat from North Korea's nuclear weapons programme. China condemned the deployment of the Terminal High Altitude Area Defense (THAAD) system as a move against its own national security interests and a threat to regional stability. In a strongly worded editorial published on Thursday, the People's Daily warned Seoul of the potentially costly "domino effect" of its decision.
In any conflict between China and the United States, "South Korea ill inevitably be the first target," the newspaper said. China is South Korea's largest trading partner and accounts for one quarter of its exports. It is also a key market for popular South Korean entertainment exports like K-pop and K-dramas, which seem to be the initial targets of a gathering anti-THAAD backlash in China. A "fan-meeting" scheduled for this weekend in Beijing with the stars of a popular Korean drama series was abruptly cancelled on Wednesday. "They said they have to put off the event indefinitely for reasons that are beyond their control and they asked for our understanding," said Lee Hyun-Joo, an official with the Korean company that produced the drama. An appearance by the Korean boy-band Snuper on a Chinese TV music show was also cancelled at the last minute.