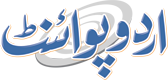 Migrants 'crushed, Drowned' In Dinghy Horror
Muhammad Rameez Published July 22, 2016 | 09:40 PM
TRAPANI, Italy, (APP - UrduPoint / Pakistan Point News - 22th july, 2016) - Horror stories emerged Friday of the death of 22 migrants who drowned after they were crushed underfoot in a dinghy in the Mediterranean when panic broke out on board. Red Cross workers held roses and stood in silence on the portside in Trapani, Sicily, as the bodies of 21 women and a man were carried off a rescue ship, placed in wooden coffins and loaded into hearses. The crew of the MS Aquarius, chartered by the medical charity Doctors Without Borders (MSF) and French NGO SOS Mediterranee, discovered the dead at the bottom of a dinghy when they picked up over 200 migrants on Wednesday.
Survivors told MSF the victims had drowned in 30 centimetres (12 inches) of water and fuel. "People were trying not to slip into (the) pool of fuel/water in (the) middle of (the) dinghy, but when they moved to the sides more water came in," a survivor named only as David was quoted as saying on MSF's Twitter feed. The overcrowded dinghy was deflating on one side.
Those aboard began trying to bail out the water, which rose quickly to knee high.