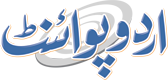 More Than 50 People Missing After Ship Sinks Off Yemen
Fahad Shabbir (@FahadShabbir) Published December 07, 2016 | 02:35 PM
ADEN, Dec 7 (APP - UrduPoint / Pakistan Point News - 07th Dec, 2016 ) : More than 50 people are missing and just two have been rescued after a cargo vessel sank off Yemen's Socotra island, authorities said on Wednesday.
The government has issued an SOS to merchant vessels and warships in the area to help search for any survivors from the ship that went missing on Friday, Fisheries Minister Fahd Kavieen said. Those on board were returning from the mainland to the remote Indian Ocean island which is closer to the coast of Africa than it is to the Arabian Peninsula, Kavieen said.
The exact number on board was unclear but women and children were among them. Two people were rescued by a passing Austrian vessel and an Australian ship, the government's sabanew.
com website said.
It did not specify whether the vessels were merchant ships or part of an international flotilla that has been fighting piracy off the Somali coast. The Yemeni mainland has been ravaged by conflict for the past two years disrupting transport links to the archipelago.
The port of Mukalla, from which the freighter departed for the islands, was controlled by Al-Qaeda for a full year until April. Air links to Socotra from elsewhere in Yemen have been virtually halted as the beleaguered government has battled rebels who still control the capital.
There are no regular passenger ferries either, forcing islanders to seek berths on the occasional cargo vessel.