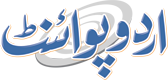 NATO Watching Crimea Tensions With 'concern'
Umer Jamshaid Published August 11, 2016 | 11:42 PM
BRUSSELS, (APP - UrduPoint / Pakistan Point News - 11th August, 2016) - NATO said Thursday it was watching "with concern" growing tensions between Ukraine and Russia over Crimea, and urged Moscow to defuse the situation. Ukraine earlier put its forces on high alert after Russia accused it of "terrorist attacks" into Crimea, which Moscow annexed in 2014.
A NATO official said the US-led military alliance was "monitoring closely and with concern the heightened tensions between Russia and Ukraine." The official, who asked not be named, told AFP "Russia's recent military activity in Crimea is not helpful for easing tensions.
"We call on Russia to work for calm and de-escalation." The UN Security Council was to discuss the situation later Thursday at Ukraine's request, after pro-Western President Petro Poroshenko met his top military and put them on a heightened state of alert along the frontier with Crimea.