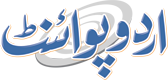 Russian Soldier Missing After Attack On Crimea Naval HQ: Moscow
Ijaz Ahmad Published September 22, 2023 | 10:01 PM
The Russian defence ministry said one of its servicemen was missing Friday after a Ukrainian missile struck the headquarters of Moscow's Black Sea fleet in annexed Crimea
Moscow, (UrduPoint / APP - UrduPoint / Pakistan Point News - 22th Sep, 2023 ) :The Russian defence ministry said one of its servicemen was missing Friday after a Ukrainian missile struck the headquarters of Moscow's Black Sea fleet in annexed Crimea.

The ministry earlier said the serviceman had been killed in the attack, before updating its statement to say the serviceman was in fact missing.
"Earlier today the Kyiv regime launched a missile attack on the city of Sevastopol," Moscow's defence ministry said on Telegram.
"One serviceman was not killed, but is missing," it said, updating its previous post on Telegram.
Ukraine has targeted Crimea throughout Russia's offensive but attacks on military installations there have intensified in recent months.