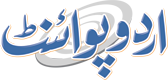 Saudi Ready For Summer Or Winter World Cup After Rapid Bid Process
Fahad Shabbir (@FahadShabbir) Published November 01, 2023 | 04:50 PM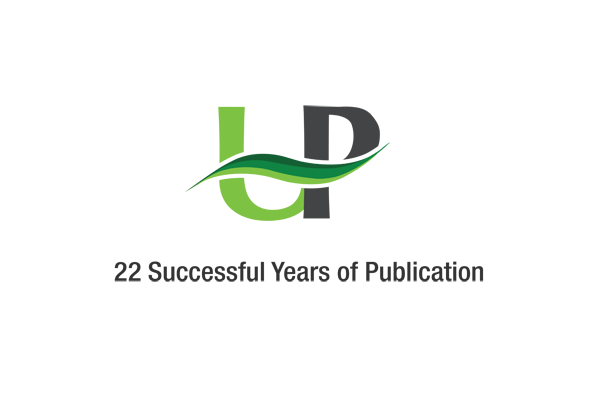 Doha/Riyadh, (APP - UrduPoint / Pakistan Point News - 1st Nov, 2023) Saudi Arabia is prepared to host the 2034 World Cup in summer or winter, its football chief told AFP, as the conservative oil giant was anointed the tournament's host just weeks after announcing a bid.
The quickfire crowning of the alcohol-free desert monarchy, which first allowed non-religious foreign tourists in 2019, comes less than a year after neighbouring Qatar held the first winter World Cup, and the first in the middle East.
Despite summer temperatures touching 50 degrees Celsius (122 Fahrenheit) in the major cities, Saudi Arabian Football Federation president Yasser al-Misehal did not rule out playing the tournament in the hottest months.
"Of course, we are ready for all possibilities," Misehal said late on Tuesday at the Asian Football Confederation awards in Doha, when asked about the tournament's timing.
"Today there are many new technologies that help you with cooling or adding air conditioners in stadiums, in addition to the fact that there are many cities in the kingdom that enjoy a very wonderful atmosphere in the summer," he said.
Saudi Arabia, the world's biggest oil exporter which is undergoing dizzying economic reforms, threw its hat in the ring on October 4, just 27 days before a truncated bidding process for the 2030 and 2034 World Cups ended on Tuesday.
With the 2026 tournament set for the US, Canada and Mexico, and 2030 destined for Spain, Morocco and Portugal with South American involvement, only candidates from the Asian and Oceanian confederations were eligible for 2034, due to FIFA's continental rotation policy.
After Australia, the only other potential bidder, dropped out on Tuesday, Saudi Arabia was the sole candidate. Its successful bid was confirmed by FIFA president Gianni Infantino on Instagram.
- Human rights -
The World Cup is just the latest in a string of Saudi sporting acquisitions under its 38-year-old de facto ruler, Crown Prince Mohammed bin Salman, including Formula One, heavyweight boxing, Newcastle United and LIV Golf.
Saudi clubs backed by the Public Investment Fund sovereign wealth vehicle have signed off hundreds of millions of Dollars on star footballers this year, hiring the likes of Cristiano Ronaldo, Neymar and Karim Benzema in an unprecedented binge.
However, serious human rights concerns continue to plague Saudi Arabia, including the 2018 murder of journalist Jamal Khashoggi, laws against homosexuality, gender inequality, freedom of speech and frequent use of the death penalty.
Awarding the World Cup to Saudi Arabia "despite its appalling human rights record and closed door to any monitoring exposes FIFA's commitments to human rights as a sham", said Minky Worden, director of global initiatives at Human Rights Watch.
However, SAFF said hosting the tournament is an "honour and privilege", in a statement posted on social media late on Tuesday.
"Driven by a huge passion for the game by our young nation, the Saudi Arabian Football Federation is fully committed to meeting and exceeding the bid's requirements," it said.
- Going it alone -
Misehal also indicated that Saudi Arabia intends to push ahead and host the tournament alone, without asking its neighbours to hold any games.
That would make Saudi the first country to organise the newly expanded, 48-team World Cup on its own, after the joint hostings in 2026 and 2030.
"Saudi Arabia will submit a separate bid," Misehal said, when asked if another country would hold any matches.
Summers in the desert kingdom can touch 50 degrees Celsius (122 Fahrenheit), temperatures that would be considered dangerous for football and likely too hot for fans to be outside.
Some cities enjoy temperate weather in the summer, including Abha, Taif and Al-Baha, which hosted the Arab Club Champions Cup in July and August.
However, none of those cities has international-level stadiums, and the bigger Saudi venues are clustered in the major cities of Riyadh and Jeddah.
Despite questions over the bidding process and human rights, residents of the capital Riyadh hailed the news that Saudi Arabia will host the World Cup.
"Saudi Arabia hosting World Cup 2034 is great news and it didn't come from nowhere," said 62-year-old Saud al-Oreifi, pointing to the country's growing portfolio of sports events.
"It came as a result of efforts and successes achieved in the past."
Kuwaiti visitor Thamer al-Choiebi was similarly enthusiastic, saying: "I am proud in front of the whole world that the kingdom of Saudi Arabia will honour not only the Saudis but the whole Arab region."