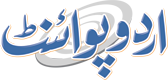 Ukraine Says Russian Black Sea Fleet Commander Killed In Attack
Ijaz Ahmad Published September 25, 2023 | 06:55 PM
Ukraine claimed Monday it had killed the commander of Russia's Black Sea fleet in an unprecedented missile strike on the naval headquarters in the annexed Crimean peninsula last week
Kyiv, Ukraine, (UrduPoint/APP - UrduPoint / Pakistan Point News-Sept 25th, 2023) :Ukraine claimed Monday it had killed the commander of Russia's Black Sea fleet in an unprecedented missile strike on the naval headquarters in the annexed Crimean peninsula last week.
It marked a major blow for Moscow, which has suffered a string of attacks on the strategically important port of Sevastopol in recent months.
"Thirty-four officers were killed, including the commander of the Black Sea fleet.
Another 105 occupiers were wounded," Ukraine's special forces said in a statement on social media.

The strike on Friday sent plumes of black smoke billowing from the building in central Sevastopol, the largest city in Crimea, which was annexed by Russia in 2014.

"The headquarters are beyond repair," the special forces added in the statement.
Russia's defence ministry said on the day of the attack that one serviceman was missing, after having initially reported that one person had been killed.