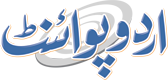 US Astronauts Prepare Spacewalk To Install New Docking Port
Muhammad Rameez Published August 19, 2016 | 12:39 PM
MIAMI, (APP - UrduPoint / Pakistan Point News - 19th Augst,2016) : With more private spaceship traffic expected at the International Space Station in the coming years, two US astronauts are set to embark on a spacewalk Friday to install a special parking spot for them. Americans Jeff Williams and Kate Rubins will step outside the orbiting laboratory to attach an international docking adaptor launched aboard a SpaceX Dragon cargo ship last month. NASA describes the equipment as "a metaphorical gateway to a future" that will allow a new generation of US spacecraft -- the first since the space shuttle program ended in 2011 -- to carry astronauts to the space station. The docking adaptor will be the first of two such additions to the space station.
The second is expected to be shipped in 2018.
ISS operations integration manager Kenneth Todd called the installation a "very significant milestone on the path to establishing commercial crew capability." Built by Boeing, the circular adaptor measures around 42 inches (one meter) tall and about 63 inches (1.6 meters) wide. The adaptors will work with Boeing's CST-100 Starliner and SpaceX's Crew Dragon, two spaceships under construction that are planned to ferry astronauts to the space station. The docking adaptor is more sophisticated than past equipment because it will allow automatic parking instead of the current grapple and berthing process managed by astronauts. It also has fittings that will enable the space station to share power and data with the spacecraft.