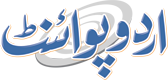 US Issues Fresh Travel Warning For N. Korea
Fahad Shabbir (@FahadShabbir) Published August 12, 2016 | 11:21 AM
WASHINGTON,(APP - UrduPoint / Pakistan Point News - 12th Augst,2016) - The US State Department updated its already strong travel warning for North Korea on Thursday in light of Pyongyang's recent warning that it would treat any detained US citizens according to "wartime law." Although Washington has long warned about the dangers of travelling to North Korea in any capacity, its formal advisories have strengthened in tone with the recent arrest and detention of a number of American citizens. Among the cases drawing international attention was that of Otto Warmbier, a college student sentenced in March to 15 years hard labor for trying to steal a propaganda poster from a hotel. The latest State Department travel advisory reiterated the "serious risk" of long-term detention in North Korea and "unduly harsh sentences" for actions that would not be considered criminal elsewhere. It also drew attention to a North Korean announcement last month that all matters related to the United States, including the handling of detained US citizens, would henceforth be dealt with according to "wartime law.
" Experts interpreted the announcement -- which followed a US decision to blacklist North Korean leader Kim Jong-Un over human rights abuses -- as suggesting such detainees would not be released early on humanitarian grounds. North Korea has previously used the detention of US citizens to obtain high-profile visits from the likes of former US presidents Jimmy Carter and Bill Clinton to secure their release. Thursday's advisory stressed that being a member of an organized tour group offered no protection against arrest, adding that anyone entering North Korea should have "no expectation of privacy." At least 14 US citizens have been arrested in North Korea over the past decade and two are currently detained there -- Warmbier and Korean-American Kim Dong-Chul, who is serving a 10-year sentence for espionage and subversion. The United States has no diplomatic or consular relations with North Korea.
The Swedish embassy in Pyongyang provides limited consular services to US citizens detained there.