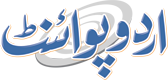 US Stocks Gain Ahead Of Fed Meeting, Apple Earnings
Fakhir Rizvi Published July 26, 2016 | 10:32 PM
NEW YORK, (APP - UrduPoint / Pakistan Point News - 26th july, 2016) : Wall Street stocks rose early Tuesday ahead of much-anticipated earnings from Apple and the start of a two-day Federal Reserve policy meeting. Apple, the largest company by market capitalization, reported its first decline in sales in 13 years in its April earnings release, and investors are hoping to see a rebound.
Apple will release the earnings data after the market closes. Apple shares advanced 0.3 percent. Analysts expect the Fed to keep US interest rates low when it makes its policy announcement on Wednesday.
But many say the central bank could signal a greater likelihood of rate hikes later in the year. About 35 minutes into trade, the Dow Jones Industrial Average was at 18,499.60, up less than 0.1 percent. The broad-based S&P 500 rose 0.2 percent at 2,171.69.
while the tech-rich Nasdaq Composite Index advanced 0.4 percent to 5,117.36. Dow member McDonald's dropped 3.6 percent as second-quarter net income fell 9.1 percent from a year ago to $1.09 billion, due to a $230 million charge from refranchising operations and tepid growth across markets.
Dow member Caterpillar climbed 1.6 percent after announcing plans for additional job cuts in the second half of 2016 as sluggish conditions in energy and mining weighed on second-quarter earnings.
Earnings bested analyst expectations. Gilead Sciences slumped 8.0 percent after trimming its full-year forecast following a second-quarter drop in sales and net income. The biotech company's results were hit by disappointing sales of its Harvoni medication to treat hepatitis C. Texas Instruments climbed 6.4 percent as second-quarter net income rose 11.9 percent to $779 million.
The semiconductor company reported strong demand in the automotive and industrial markets but declining demand in personal electronics. Among other companies reporting earnings, DuPont rose 0.8 percent, 3M shed 0.8 percent, United Technologies rose 2.5 percent and Verizon fell 1.5 percent. In non-earnings news, Netflix jumped 4.5 percent on news it signed a deal with 20th Century Fox to be the global streaming home for the Emmy-nominated smash hit "American Crime Story."