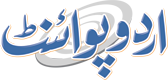 Indian Man Invented Invisibility Cloak
Fahad Shabbir (@FahadShabbir) Published July 01, 2016 | 01:40 PM
Dehli, (UrduPoint / Pakistan Point News - 1st july, 2016) : Here is another glimpse of future shown by a man from Dehli who invented a scarf that worked like a cloak or shawl which makes you invisible for others and people may not be able to catch you with their camera lens.
Celebs are very exited to try this cloak out. When you live in lime light and its not possible for you to hide yourself, no matter whatever you do to make your self invisible for others, people manages to hunt you.
To cater this issue, the founder of Access All Brands, Dutch-born Saif Siddiqui has created the 'anti-flash scarf' which allows the person to avoid flash photography by making their face appear complete black.
Saif told Decoded Magazine while talking about his magnificent invention, "In 2009, I was visiting my family in Amsterdam with a couple of friends and we took a picture on an iPhone in front of a bike.
We noticed the picture had been slightly ruined because of the reflector on the bike. I thought it was pretty cool that something messed up the picture. Moreover, he explained that he started experimenting with different ideas.
He wanted it to be something which worked with every type of dressing. The ISHU scarf was just that. It revolutionized the clothing and fashion industry with its unique and magnificent work to effectively control unwanted pictures.