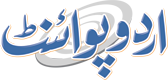 Access To Resources Imperative For Women To Excel In Respective
Fields
Faizan Hashmi Published August 17, 2016 | 06:11 PM
ISLAMABAD, (UrduPoint / Pakistan Point News - 17th August, 2016) : Access to resources is key to encourage women for playing pro-active role in progress and prosperity of the country. Women are rendering remarkable services in various fields as researchers, academicians, health professionals, scientists legislators etc.
despite facing number of hinderances but their contribution can be increased manifolds with ensuring access to opportunities and capacity building. Country Director World Health Organization, Dr.
Lamia Mahmoud said this while addressing a seminar on "The Role of Girls and Young Women in National Development and its Social Impacts" here on Wednesday. There is no doubt on their abilities or service delivery if their literacy ratio is increased, she said.
She stated that Quiad-e-Azam quoted that no nation can progress without equal participation of women which is a golden idealogy to be adopted by everyone. Women like Fatima Jinnah, Former Prime Minister Benair Bhutto, women speaker and deputy speakers of the parliament, cabinet members, parliamentarians, Samina Khail Baig, the first mountaineer who climbed Mount Everest, like women are role model of the nation which improved the image of Pakistan globally, she said.
"Improved literacy rate would enhance social deterrence and confidence of the women which resultantly prove long term effects on the society", she added. Chairperson National Forum for Women With Disabilities (NFWWD), Abia Akram speaking on the occasion said, education is a fundamental right of every child but unfortunately women with disabilities would not be able to avail it due to the discriminatory behaviour of our social trends. She urged that women with disabilities would be involved at all level inclusively rather than separating them from society as special persons. "Disability is not a weakness and discrimination on the basis of it is not justified", she commented. Chairperson NCSW, Dr.
Nadeem Shafiq Malik presenting vote of thanks lauded the services of women and apprised that they hold awareness seminars every week on social issues with at least fifty pre cent women participation. He stated that behaviour change cannot be ensured in the society regarding the pro-active involvement of women, until and unless men to be enrolled in gender studies disciplines.