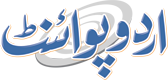 Balanced Use Of Nitrogen, Phosphorus For Crops Stressed
Fahad Shabbir (@FahadShabbir) Published August 03, 2016 | 09:24 PM
LAHORE, (UrduPoint / Pakistan Point News - 3rd August, 2016) : Farmers can earn Rs 305 billion as extra income if they ensure balanced use of Nitrogen and Phosphorus for growing their crops. Parliamentary Secretary Agriculture Punjab Rana Ejaz Ahmad Noon said this while talking to the media, says a press release issued here on Wednesday. He said that farmers can seek guidance regarding the usage of Nitrogen and Phosphorus to get desired amount of yield of various crops by visiting website www.fertilizeruaf.pk.
Wheat, cotton, sugarcane, paddy and maize growers by visiting this website could get information regarding the proper amount of nitrogen and phosphorus that should be used to achieve good results, he added. It is pertinent to mention here that Agriculture University Faisalabad along with the Agriculture Extension and Research had prepared such models of fertilizers which could provide help to farmers in using the right amount of fertilizers.
These fertilizer models would not only help in reducing the expenses of the farmers but yield of the crops would also increase. Plans to increase the income of crops according to the land and financial resources of farmers were also available on website www.kissandost.pk. By implementing plans available on this website farmers could get profit of Rs 100,000 on per acre of land adding that plans for farmers who wanted to invest more were also available and through visit profit of Rs 300,000 to 400,000 could be made. The website also gives information to farmers regarding coming five days weather.