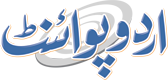 Climate Change Authority To Be Set Up To Cope With Future Challenges
Mohammad Ali (@ChaudhryMAli88) Published July 29, 2016 | 02:12 PM
ISLAMABAD,(UrduPoint / Pakistan Point News - 29th july,2016) :The government will introduce short, medium and long term policies besides setting up Pakistan Climate Change Authority to cope with challenges of climate change effectively. "Pakistan is establishing Climate Change Authority consisting of all Chief Ministers to deal with climate-change issues.
Pakistan has Federal and provincial Environmental Protection Agencies to deal with environmental issues. Prime Minister has launched Green Pakistan Programme to preserve forestry and wildlife" Muhammad Saleem Deputy Director Media Communications of ministry of climate change told APP. He said that trees were being planted across the country under Green Pakistan Project and the Prime Minister was also taking keen interest in this regard.
"The Prime Minister approved the summary submitted by the climate change ministry for approval of the grant for launching the forest and wildlife protection and conservation programme of national significance.
An amount of two billion rupees has been approved for two new financial years (2016-17 and 2017-18) of which Rs one billion would be released during current financial year, under the Public Sector Development Programme (PSDP)", he added.
Total 105 million trees would be planted across the country under the five-year Green Pakistan Programme, which will cost Rs.
10 billion during next five years for its implementation. The minister said that global warming affected Pakistan and glaciers were melting which resulted in floods. He said Pakistan ranked 8 as a most affected country by global warming.
He said the average temperature was being increased one degree centigrade due to global warming phenomena. To a question he said an Act would be brought for setting up the Authority which would take steps to effectively face challenges in wake of climate and environmental changes, the minister added. He said that draft had also been prepared in this regard adding that Pakistan would be included among those few countries where climate change Act was implemented.