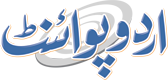 Committee Meets To Discuss Irregularities In Recruitment Process Of Levies
Mohammad Ali (@ChaudhryMAli88) Published July 28, 2016 | 10:18 PM
ISLAMABAD, (UrduPoint / Pakistan Point News - 28th july, 2016) : The meeting of sub-committee of SAFRON Thursday was held here to discuss the alleged Irregularities in recruitment process of levies in district Mosakhel. Detailed discussion was held at parliament lodges under the chairmanship of senator Hidayat-Ullah, said a press release. Senator Usman-Kakar pointed out that some higher officials of the district were trying to influence the working and functionality of the district which should be kept in notice. Test and interviews conducted for the recruitment was not on merit and candidates were finalized through favoritism, he added. He emphasized on re-initiate the process for recruitment under the supervision of trustworthy authorities. Senator Azam-Khan-MoosaKhail said that list prepared through the process was based on nepotism and favoritism which should be immediately declared null and void. While presenting the evidences in this regard he added overage and incompetent people were included in the selection list.
He emphasized to devise proper mechanism so that irregularities could be avoided. Chief Secretary Baluchistan while addressing the concerns of the senators said that recruitment process was conducted transparently as per the directions of the Federal government.
He said that list prepared in this regard took long time through a proper selection process. He assured the committee that no candidate had been included in the list who had domicile other than Baluchistan province. Convener of the committee while giving concluding remarks said that this measure of scrutinizing the recruitment process in Baluchistan was not against specific individual but in the larger interest of the province. He directed the Chief Secretary and other officials to provide necessary assistance to the sub-committee to reach at constructive solution. The Chief Secretary assured the committee that he would provide necessary assistance and if anyone in this regard found guilty, would brought to justice.