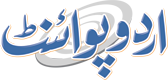 DeM Urges IOK People To Be Ready For Any Kind Of Sacrifice
Faizan Hashmi Published July 22, 2016 | 03:36 PM
ISLAMABAD, (UrduPoint / Pakistan Point News - 22nd july,2016) : Dukhtaran-e-Millat (DeM) has urged the Kashmiri people to be ready for any kind of sacrifice and said that they will definitely succeed in their just struggle for securing the right to self-determination. According to KMS, the DeM spokesperson, Nahida Nasreen, in a media interview in Srinagar said that the Kashmiris wanted settlement of the Kashmir dispute in accordance with their aspirations. "India must accept and admit that Kashmir is a political dispute that must be resolved.
People have already rejected pro-India politicians who have no say and control over people.
The recent example is the attack on PDP leader, Muhammad Khalil Bandh. It is high time for the politicians to stop supporting India and come to their people," she said. Nahida Nasreen, while hailing the role of common people in the ongoing Intifada said that once again people have proved that they were one and united.
"Whole world saw that how common people supported and assisted wounded persons and provided them each and every kind of assistance. We are proud of our people," she said. The DeM spokesperson appealed to the people to remain steadfast in the ongoing liberation movement to take it to its logical conclusion.