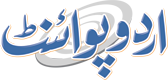 ECP Recalls Long-serving Officers For Fair Elections
Ijaz Ahmad Published October 02, 2023 | 11:15 PM
The Election Commission of Pakistan (ECP) has taken a proactive step to ensure impartiality in the upcoming general elections by instructing the Interior and Establishment Secretaries to recall officers who have been serving in the provinces for more than three years within a three-day period
ISLAMABAD, (UrduPoint/Pakistan Point Mews Oct 02, 2023) :The Election Commission of Pakistan (ECP) has taken a proactive step to ensure impartiality in the upcoming general elections by instructing the Interior and Establishment Secretaries to recall officers who have been serving in the provinces for more than three years within a three-day period.
The ECP had earlier instructed officers from grades 17 to 22, belonging to various cadres like the Secretariat Group, OMG, and ex-cadre officers (except for Police and Pakistan Administrative Service), who had served in the provinces
for over three years, to return to the Federal government.
On Monday, the secretaries provided an update to the ECP Chairman regarding the implementation of these directives.
In the meeting, it was disclosed that a total of 14 officers, including those from the Secretariat, Occupational Management Group (OMG), and various other occupational groups, have been relocated from Sindh due to their extended tenures beyond three years.
Similarly, ten officers from Punjab have experienced similar transfers.
Notably, in Khyber Pakhtunkhwa and Balochistan provinces, no officers were identified as having exceeded the three-year tenure limit.
The Secretary of Establishment conveyed that certain members had either been substituted or repatriated in line with these initiatives.
Moreover, the Ministry of Interior has initiated the procedure to relocate the remaining members, encompassing individuals from the Environment, Administration, and Planning sectors, as per the Election Commission's instructions.
In the course of the meeting, both secretaries were assigned the duty of finalizing all officer transfers within three days
and subsequently delivering a report confirming compliance.
This instruction was also extended to individuals associated with the Capital Development Authority (CDA), including
those appointed externally and regular CDA staff members.