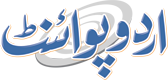 Federal Govt Specially Focusing On ECED: Baligh
Mohammad Ali (@ChaudhryMAli88) Published July 28, 2016 | 07:59 PM
ISLAMABAD, (UrduPoint / Pakistan Point News - 28th july, 2016) : Minister of State Education and Professional Training Engineer Muhammad Baligh Ur Rehman said that Federal Government was specially focusing on Early Childhood Education (ECED).
He was addressing at the graduation ceremony of Informed Parents by Rupani Foundation in Gilgit on Thursday, said a press release. The Minister said that for the promotion of ECED Federal Government has established here academy of Education Planning and Management (AEPAM) in 2013 with public private partnership for the research on early childhood education.
Initial years of a child are very important in developing the cognitive abilities, he added.
Education is a devolved subject now but according to the constitution of Pakistan its the responsibility of the Federal to provide a platform to all provinces to discuss educational issues.
For that we conduct IPEMC (Inter Provincial Education Ministers' Conference) in every three months. New education policy will specially be focusing on ECE based and nutrituitional values are given due importance in Vision 2025 as they are equally important for child's cognitive development, he added.